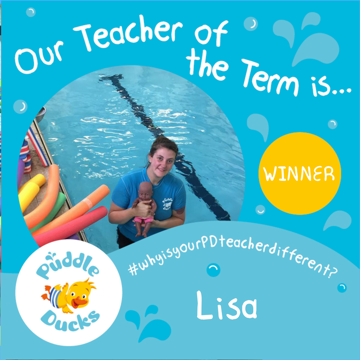 We are delighted to announce that Lisa has won the teacher of the term award for Autumn 2017!
Lisa was nominated by a number of customers but the winning nomination was submitted by Cara Freedman (Blair's Mum!)
"We love Lisa as she is a warm, welcoming and patient person who genuinely cares about Blair and his progression. We feel completely at ease with her handling Blair and you can tell she has lots of valuable experience working with babies and young kids. 10 out of 10!"
Thank you to all of our customers who took the time to submit nominations for the teachers, we really appreciate your kind words x