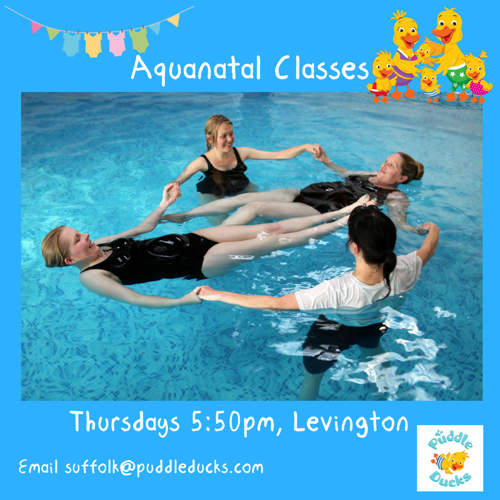 Aquanatal classes for mums to be at Stratton Hall in Levington are on Thursdays at 5:50pm.
Our expertly designed Aquanatal programme takes a holistic approach to mums' physical and mental well-being, combining relaxation with cardiovascular exercises to help prepare the body for birth.
Once your baby arrives, the familiar noise of the pool means they'll be relaxed when you take them swimming too!
The price for Aquanatal classes is £7.00 per session and are booked in blocks of four or eight. When your baby arrives you are entitled to a 20% discount off your first block of swimming lessons with us, all because you were an Aquanatal customer! (this is applicable when booking a floaties class within 6 months of having your baby).
As an additional introductory offer any of our existing customers who book aquanatal classes will receive 10 classes for the price of 8.
Don't forget you can also recommend a friend and you both receive £10 off your next set of lessons.
We have a limited number of Free Trial places.  For further information please email us suffolk@puddleducks.com.