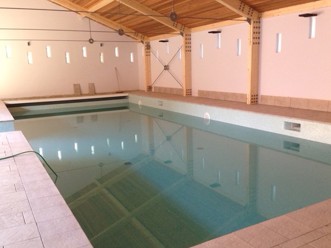 We are very pleased to announce that we will be starting classes at the brand new pool at Chillesford Lodge Estate in Sudbourne near Woodbridge, from Wednesday 25th July 2018. 
Classes will be as follows:-
10:15am               Little Dippers, suitable from 2.5 to 4 years
10:45am               Kickers, suitable from 15 months to 2.5 years
11:15am               Floaties, suitable for 0-6 months
11:45am               Splashers, suitable for 6 months to 15 months
As a special opening offer we will be giving you 10 lessons for the price of 8.  Simply book and pay for your 8 lessons and we will add 2 lessons on to the end of your block for free!
For more information please email suffolk@puddleducks.com or if you want to book your little one in just click on this link  https://www.puddleducks.com/local-teams/south-suffolk/our-pools-classes/chillesford-lodge-estate/timetable select the class you want and press complete booking and pay.  Once we receive your booking we will add on your 2 free lessons.