A few weeks ago we asked you if you felt your teacher should be nominated for our Star Teacher award and so many of you said YES!! 
Thank you for all your fantastic and heartfelt nominations - we really appreciate all of your kind words and the time you took to write and submit them.  It has been such a joy to read them all! 
Our judge was Kate at Busylizzy Kingston - she received all the nominations (with the teachers' names removed) and she picked out her favourite.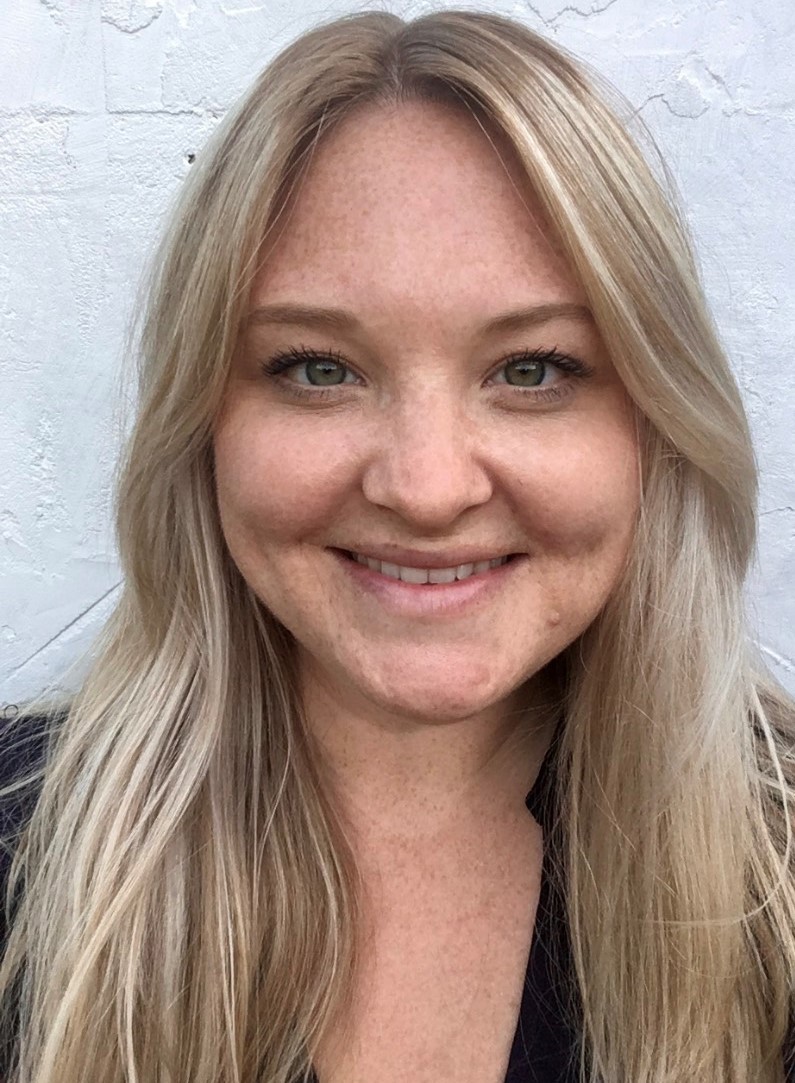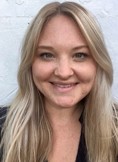 "Hi my name is Kate and I'm a mum to my 13 month old daughter Molly. I took over from the Kingston Busylizzy club in July after being a member, and I haven't looked back! Busylizzy is a family club where we put on pregnancy fitness classes(Yoga and Pilates), mummy fitness classes(where you can bring your baby along to including Yoga, Pilates, Bootcamp, Aerobics etc)) and also developmental baby classes(Baby Massage, Baby Yoga, Baby Music etc). The majority of our classes take place at the Quaker Centre in Kingston's Town's Centre and mums use an app to book onto and cancel classes in advance. We also put on coffee mornings with guest speakers and workshops for weaning, sleep, first aid and not forgetting our seasonal photo shoots. Our aim is to give mums the flexibility and variety that we need and deserve, whilst spending quality time with their babies. 
Wow what a fantastic team you have at Puddle Ducks South West London. It was very difficult to choose a winner, but I kept being drawn back to the same nomination and so this is my winning entry. Although it really does sound like all of your instructors deserve to win!" 
The winning nomination came from Eibhlín, Colin and Saorlaith:
"We were delighted to hear of this process as we have said on numerous occasions that Sinead deserves some recognition for the way she conducts her classes at Broadwater. Puddleducks is the third swim company we have tried for Saorlaith and it's really the first she has fully engaged at and enjoyed and talks about and is excited for class each week. There is no doubt that this is down to Sinead and the way she engages the toddlers. Her communication with both parents and toddlers is fantastic and she manages to ensure the children are learning but also having fun at the same time. She is both fun and firm with them which isn't something that is easy to achieve. She is fully aware of what's going on both in and out of the pool at all times ensuring everyone's safety and somehow manages to give each child individual attention while maintaining a group exercise at the same time. We really hope she wins but if not we would love for her to hear our positive feedback. It doesn't happen often enough these days. We are only sorry we can't have her reach out baby son in Jan (timings are difficult with the two!) We really hope she wins this award!"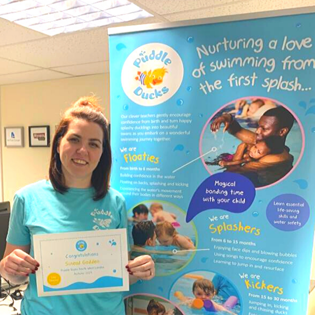 Amazingly, this is the third time Sinead has won Star Teacher this year - what an amazing achievement!!! Well done Sinead and thank you for all your hard work this year!
We are so proud of all the lovely nominations we received for our teachers, we're going to show them all off!!  Read them all here!
Sinead

I would like to nominate Sinead as a star teacher. Her passion and commitment is visible through her brilliant teaching style. She is always happy to help and makes everyone feel part of the Puddle ducks family. Sinead's respect towards the children and adults is always very professional and she knows her planning well! From her singing....to her safety knowledge she has proven that she is undoubtedly an asset to Puddle Ducks. Thank you for everything, Reece and I always look forward to our Thursday sessions.

From Sunita & Reece

I would like to nominate Sinead for being a star teacher. She teaches both Evie my nearly 4 year old and Teddy my 18 month old on a Sunday at Broadwater. Evie had lessons from 4 months old but had stopped for a while, while we changed classes and waited to get into Puddleducks and her confidence had dipped. Within weeks Sinead has reignited her confidence and love of water and I've seen her progress hugely - to the point she's happily diving underwater to fetch rings from the bottom of the pool! Sinead is calm, patient, and enthusiastic, always explains things clearly and well, takes care not to undermine the kids' confidence and is very competent. She gives off a hugely positive buzz about swimming and being safe in the water and the kids pick up on that - her classes are always fun but very well organised and focused. In short, best swimming teacher we've had and the kids love her!

From Amy, Evie & Teddy

Andy

We would like to nominate Andy for star teacher because he always goes out of his way to make the class work for all the babies - regardless of their ability or anxiety. It is tough enough to have to keep an eye on all the little ones at the same time but he also adjusts the exercises to suit each baby. This has been especially helpful for our son, who had to miss quite a few lessons and was quite anxious about returning to the pool. He has made Max feel right at ease back in the water again!

From Katie & Max

Andy is an excellent teacher - calm, patient and fun. Henry is relaxed in the water around Andy and enjoys the lessons very much.

From Claire & Henry

We'd like to nominate Andy, as ever he has been instrumental in enabling Tobi's swimming development. I wish him all the best for the nominations.

From David & Tobi

We think Andy is an incredible swimming teacher! We have been to 2 other swimming classes and the teachers don't come close to how good Andy is! He has a brilliant way the kids and they all seem to love him! Livvy really enjoys swimming:)

From Kandi & Livvy

We'd like to nominate Andy who takes our class on Friday mornings at Broadwater School. Andy is endlessly patient with the whole class and makes the lessons fun and varied for both the little ones and the grown-ups with just the right mix of repeated activities and new ones, even adapting the lesson when there are special requests (jelly on the plate is a particular favourite of my daughter's and she doesn't like a lesson without this!) He is positive, encouraging and as keen to see the children develop as the parents are!

From Jo & Margot

Katie

I would like to nominate Katie for this award. Katie teaches with enthusiasm and is wonderful in interacting with the babies. My daughter was 8 months old when she started as a "Splasher" having developed a fear of water from swimming classes at a different swim school. Katie very kindly listened to our story and made an extra effort to keep this in mind to make sure my daughter built her confidence  again in the water. She now loves her swim classes and I'm so grateful!

From Diana & Anahira Raj

Katie is a great teacher, she knows all of the class really well and is very welcoming and friendly every week. Our son really enjoys her lessons and also responds brilliantly to her constant enthusiasm. She is a great teacher and always great lessons that everyone enjoys. Thank you Katie!

From Andrew & Alisdair

We love Katie and think she is the best teacher Eva has had so far. She always has a sense of humour in her lessons. She gets to understand each child and works with them to advance them and give them confidence to flourish. Hope she wins!

From Mel & Eva-belle

Please can we vote for Katie as teacher of the term. She has continued to be so patient with Alfie and I'm so pleased that he's show a great improvement in his confidence over the last few weeks! She is also lovely with Raffy. She's a great asset to your team.

From Paul, Natalie, Alfie & Raffy

Katie has been an amazing teacher, taking the time to not only learn all the children's names but also remember what each child does and does not like doing. She takes the time to give extra help to the parents whose children have not been super happy or confident in activities when we come to them. She is a joy to have as our teacher and really makes it special.

From Edward & Imogen

I would like to nominate Katie for the SW London Star Teacher. We have been with Puddle Ducks for over a year now and have had classes with a couple of other teachers, and I can say that Katie is the best. She has an amazing ability to engage with the children and get them to listen to her instructions- and I'm sure you know how tricky this is. She has gently yet consistently pushed Ryan every class to do more and challenge himself. When we started, Ryan absolutely hated swimming and getting him out of the house on Saturday was a nightmare. However since Katie became his permanent teachers, he's been looking forward to his swimming lesson and it has become a fun part of our weekends.

From Sue & Ryan

I would like to nominate Katie as star teacher. She has taught both of my children and is a natural in the water with them. My son has recently moved in to the academy on the back of his lessons with Katie, and my 18 month old is growing in confidence and ability every week. She genuinely loves children and cares about each and every one of them, which makes for a very happy swimming environment. I recommend Katie and Puddleducks to everyone now.

From Becky, Luca & Ella

Katie teaches Zachary at the Aspire in Saturday evening. We are her last class of the day, but she is always enthusiastic, motivational and great fun. She treats all the children individually, encouraging them to progress at their own rate. Zachary is nearly 4 and possibly moving up, only down to her great teaching but I know he will be really sad! Especially as she lets him do his 'crazy swimming' when he thinks she's not looking!

From Faye & Zachary

I nominate Katie from the Aspire Centre on Saturdays because my 3.5 year old daughter Olivia is deeply in love with her and almost drowns each lesson trying to catch her attention. I also think Katie's great because she is authoritative without being unkind, she is clear in her instructions, which is hard in that echoey pool hall with another class going on a couple of feet away, she's responsible about managing class size, she's friendly and knows when to push a child and when not to because they're not ready, which is a real skill that not everyone has. We hope she wins!

From Kirsten & Olivia

Katie is a great teacher who always pushes Scott to do his best. She has so much patience for the parents and children. Scott thinks Katie is great!

From Duncan & Scott

I would like to nominate Katie. She is professional, knowledgeable and also really enjoys her time with the children. She clearly considers each child's needs and gives individualised feedback and encouragement. My son adores her and delights in her praise and when my daughter was in her class she would go home and pretend to be Katie, running classes at bath time. Both have developed immensely in confidence under her tutelage.

From Charlie & Ged


We would love to nominate Katie for South West London Star Teacher. Katie has been an incredible swimming teacher to our 10 month old Sophie. When Sophie started off around 6 months of age, she was slightly unsure of the water, but because of Katie's fun lessons and the lovely relationship she develops with every child, Sophie has blossomed into a real water baby! She now smiles every time she sees Katie. We also sing the Puddleducks song at home to cheer her up! Thank you so much Katie!

From Kim, Mike and Sophie


We would like to nominate Katie – she explains the exercises in detail and is always available, approachable and open to questions. She supports the children but challenges them, notices when each one is ready to progress and adapts her instructions accordingly. Her voice and speaking is loud and clear, encouraging and positive. Our daughter has made huge progress with Katie and we would never change her – an expert in what she does but also brilliant at connecting to children and parents!

From Efrosini & Sophia

Maggie

I'd like to nominate Maggie for the best teacher vote you are having. She is doing a terrific job and helping out a lot or daughter to be happy in the water.

From Tommaso & Maria

We Love Maggie and she is our star teacher. Maggie is always very active and professional. Always will greet every baby and parent that comes. Supportive in the process but she will keep an eye on every little her and give you support if needed. Great teacher our boys love her!

From Julija, Dominic & Oscar

Do we love Maggie? In one word : Yes! My little boy Jasper and I absolutely love Maggie's swimming classes. I was a nervous mum initially as we had tried a different swimming club first and Jasper was very unhappy there (crying each time) but from day 1 he LOVED puddle duck and Maggie immediately put us both at ease. Puddle Duck has been the highlight of the week and it has all been down to having such an amazing and patient instructor. Definitely our Star Teacher!

From Edith & Jasper

Maggie is an awesome teacher for both my children. She devotes time to all children during class. She makes them feel settled and the kids look forward to her lessons with her!

From Sandip, Jahaan & Jiara

We love our Puddle ducks teacher Maggie. She has so much energy and enthusiasm and always brings a smile. Maggie makes time for each little one in the class and has really supported our little girl to grow in confidence and love swimming. Thank you Maggie!

From Lucy, Dean & Aria

I would like to nominate Maggie who teachers our daughter at the Heston Hyde hotel on Saturday mornings. Her enthusiasm and fun loving approach has done wonders to help my daughter's confidence in the water. She manages to make the lesson really fun whilst spending time on each individual child so that they feel a little bit special. My daughter loves swimming with Maggie and
looks forward to showing her progress.

From Senita & Serenna

We want to vote for Maggie because she is very professionally, she is very good with our baby Chloe, she knows how to make them smile and to get them attention She is always friendly with us and very sweet. Hope she will wins the competition!


From Adela & Chloe


Hi I'm voting for Maggie. We just spent a week on holiday and Isla talked about Maggie everyday. Isla was jumping from the side on repeat, telling me to go back! That's how much of a positive influence she has had on Isla.


From Ronak & Isla


I would like to nominate Maggie for star teacher. Since starting lessons with Max a good few weeks ago, Maggie has definitely grown both mine and Max's confidence in the water together. She always makes sure we are both comfortable with whatever position we are in and Max loves the water more now than ever before. Thanks so much Maggie! Excited to continue our swimming journey with you as our teacher!


From Amy & Max


Maggie is an excellent teacher; so welcoming and friendly and makes every class fun! I was apprehensive taking my baby in the water for the first time but Maggie is very reassuring and supportive. You can tell that Maggie loves her job as she smiles her way through every session.


From Sarah & George

Natasha

We would like to vote Natasha from Heston Hyde hotel swim academy as our star teacher. Since Arvani has joined, Natasha has been very professional and we have seen Arvani developing in each swimming session. Arvani has developed a love for swimming and is becoming more and more confident in each lesson. Natasha is calm and friendly and we are grateful to her for the hard work she has put in with our daughter, even if she is the youngest in the class!

From Sohni & Arvani

Natasha is good because she pushes me and make sure I try hard. She keeps on telling me what to do and doesn't give up when I don't listen. I work hard in her lesson. But I want to try to swim without a woggle because I know I can do it. She doesn't get tired teaching me.

From Maryam

Natasha is the best swimming teacher ever because she's really fun and always knows what to do. I feel like she has really good experience in swimming and I love learning from her. Natasha also is a very lovely person, I always feel calm when she is there. She is very caring and she pushes me to do my best swimming without ever making me feel uncomfortable or scared. She has made me feel
very confident and when we last went on holiday, I could swim so well and could do lots of things in the pool that Natasha has taught us. I think Natasha should win the best teacher because she's simply the best! We have eight children in my lesson and she is really brave to teach lots of children and not being in the pool and I think that's very impressive. I really hope she wins, it would make me feel very proud of her. Best of luck!

From Nihal

Phineas and I first met Natasha as a Teacher Assistant early this year. She is friendly and warm right from the start. When Phineas' former teacher left, I was worried at first but was put at ease to learn that Natasha was taking over (together with Kirsten). I was even surprised to see her energy in the class consistently matched the former teacher (if not surpassed!). Taking over a role from someone who really did a great job was a huge challenge, but Natasha proved that she was up to it. It truly shows how dedicated she is as a Swim Teacher. We have seen her blossomed from a Trainee to a full-fledged Instructor, and we are very proud to be part of her class.

From Dana & Phineas

Monique

Maisie-beau would like to vote for Monique. She is always kind and very good at telling me what to do. I look forward to seeing her each week.

From Maisie-beau

Pete

My son and I nominate Peter as being the best teacher, why he is kind but firm, patient and caring towards his students and the parents. My son loves to come to swim, I have not seen him so happy, this he is progressing very well.

From Adrian Perera & Leonardo

Thank you for your wonderful feedback, we love teaching every single one of you!

We're very proud to provide a wonderful swimming journey from birth to 10 years. Our programme is designed by leading baby and child swimming experts and are held at pools across South West London including pools in Tooting, Hounslow, Wandsworth, Southfields, Walton-on-Thames and Richmond upon Thames.

Learn more