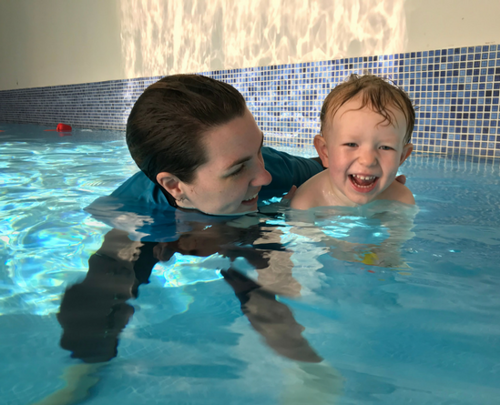 We are looking for enthusiastic, energetic, water loving types to join our Puddle Ducks teaching team. No previous experience necessary as full training is provided. We are here to support you with your training at every step along the way.
"I absolutely love watching the children bound through the door, excited for their swimming lessons and it is wonderful seeing them become more and more independent in their swimming. I can never hide my smile when they run through the door and say, 'Hello Sinead' 😊!  One of the many perks of being a Puddle Ducks teacher!." Sinead Godden, Puddle Ducks South West London Teacher.
The Role
Extremely rewarding and fun role
A challenging job that fits around your family or other commitments 
Highly Competitive rates of pay
On going career development
Weekend work is essesntial
Key Skills Required
Enjoy being in the water and able to swim
Confident and friendly personality
Ability to form a connection with young children and their parents
Flexible and a team worker
Main Responsibilities
Teaching lessons for babies and toddler from birth to four years
Maintaining a safe and enjoyable experience for your customers
Sharing a passion for baby swimming
We have teaching sessions in Southfields, Tooting, Balham and beyond waiting for the right candidate to join our team.
Full training is essential and provided. It's essential that you attend our in house Puddle Ducks training course so you must be willing to travel. No previous experience is required as long as yo have the right attributes. 
If you're a customer feel free to have a chat with your Puddle Ducks teacher, or find out more information here and we'll get back to you soon.