Every year, we organise one PJ Week that's a little bit different to the others.  It still has all the fun, games and water safety practice in our jimmy jammies but we also try and raise as much money as we can for a chosen charity. 
And this year, we have decided to support two of our very own little swimmers – Jack and Emerson! 
Jack's Story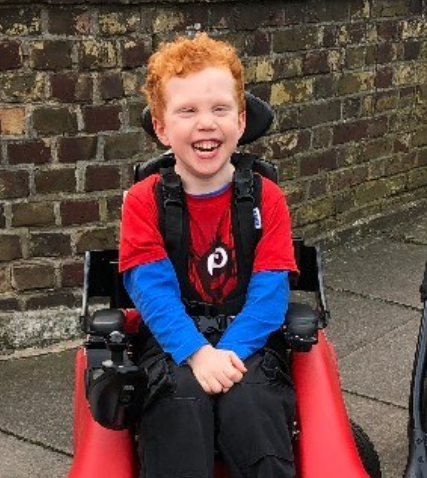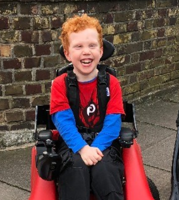 Jack has cerebal palsy and is in a wheelchair.  His family is looking to raise money for him to be able to attend regular Conductive Education courses. 
Conductive Education is a unique multidisciplinary system of teaching and learning for children who have motor disorders of neurological origin such as cerebral palsy, designed to increase common living independence and improve motor skills. It uses a positive approach to learning enabling the child to find their own solutions.
Jack attended Conductive Education classes when he was younger through a charity called Smallsteps and he loved them and showed real progression; they pushed him to his limits and he started to learn how to use his body to its maximum capacity.  Unfortunately, he could only attend until he was five years old and he has really missed this kind of therapy a lot and his family have noticed a regression in his progress.
Jack's family recently found New Forest Conductive Education who use the same methods Jack thrived on previously.  He attended their Easter short break session and the changes after only attending the 3 days were amazing!
With regular sessions Jack will be able to learn and grow and this will hopefully reduce the amount of surgeries he may need in the future. Jack has good control over his body and he understands how to relax his body when asked but he stills needs to be taught how he can use his body better for him.
Jack has been swimming with us since he was a baby and we would love to help him continue on his journey of development.  Our co-Founder Pete says…
"Jack has been swimming with us since he was a baby and it has been wonderful to see him progress right through our programmes to Dippers. He is a joy to have in classes as he is constantly smiling and happy from the moment he walks in to the moment he leaves. It is also lovely to see how his movement and his ability to move is enhanced in the water and how much freedom that gives him and how he responds to that. I really hope the money raised helps this remarkable young man to lead life to the fullest."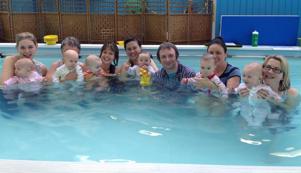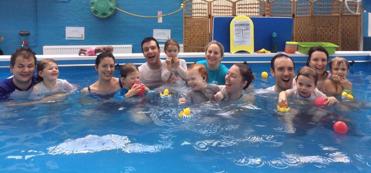 (Jack: second left)                                                              (Jack: third right)
Emerson's Story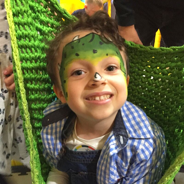 Emerson was an adventurous, fun-loving 19 month old toddler, who enjoyed attending his toddler football club on a Saturday morning and playing with his older sister and his toddler friends.
Sadly, in 2016, Emerson's health started to deteriorate – eventually his family were given the devastating news that he had an arachnoid cyst on his spine. Emerson underwent over five hours of surgery to remove the cyst however, following surgery life changed dramatically for Emerson and his family as he was unable to move his body, paralysed from the chest down. 
It was heart breaking for Emerson's family to watch, he was unable to physically move, he was robbed of his independence and his confidence was shattered from spending over 6 months in hospital and a spinal cord injury unit.   After intense research the family learnt that if there was any chance for Emerson to regain any sort of recovery and slow down the additional medical complications that come with a spinal cord injury, they needed to remain positive and took up the mantra #anythingispossible #youcandoanything.
The family set about making it possible, they sought the support of many Spinal Cord Injury professionals such as physiotherapists and they sourced specialist equipment that would enable Emerson to have an independent life and not let his disability define him.
It hasn't been easy. The arachnoid cyst has returned 3 times, taking away more neurological mobility and function.  It is currently remains too high risk for surgery.  The next surgery will need to be more intense and aggressive and will most certainly cause more neurological deterioration, loss of upper body function.  The family have been told by medical professionals to wait until Emerson shows significant deterioration before he undergoes the high risk surgery.
His deterioration could happen at any time as the cyst is still growing. Until that time his family need to make a plan and decide if this is the best and only option and then, after surgery, where he will have his rehabilitation - where is the place that will work his body to get it moving again and where he will have the best recovery. Sadly they fear it's not here in the UK.
Emerson has been swimming with us since January this year and he is a joy to have in the pool – our co-Founder Cathy says:
"Emerson is such a lovely, happy little boy who really loves being in the water. Each week it's always a real pleasure for his swimming teacher, Maggie, to be in the water with Emerson teaching him techniques such as entering the water safely, exhaling in the water and independent swims from parent to teacher for short distances. We are honoured that the family chose and entrusted us to teach Emerson such an important life skill. They really are an amazing family who want the very best for their little boy."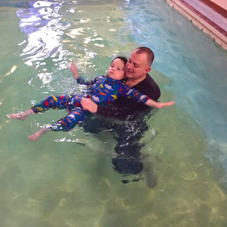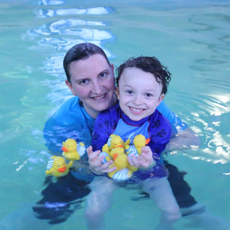 L
et's try and raise as much money as we possibly can for these two amazing, courageous little boys and let's try and help give them the future they truly deserve. 
Thank you so much!!
Collecting Sponsorship

Win 4 FREE LESSONS and a Puddle Ducks Goody Bag!

The three swimmers who raise the most sponsorship money will WIN 4 FREE LESSONS and a Puddle Ducks Goody Bag!! Terms and Conditions apply.

Download your sponsorship forms here:

Baby and Pre-School Sponsorship Form

 

How to make a donation

If you would like to make any additional donations for Jack and Emerson, please go to our Go Fund Me page.  We appreciate your help so much!