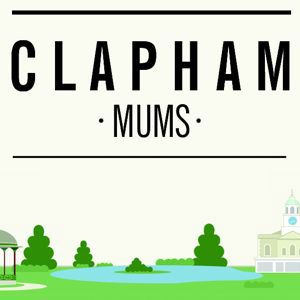 Clapham Mums is a wonderful website which helps mums make the most of living in Clapham! It is filled with up-to-date local information for families and offers lots of special discounts to lots of useful companies around the area. 
On the site you'll find sections on Editor's Picks, Education, Food & Drink, Services, Shopping, and What's On. These sections are full of articles on some of the best that is on offer in the area. They add new content all the time, so make sure you keep checking back to browse the latest features.
If you are looking for something more specific, for example toddler activities, the site uses a tags system. Simply click on 'Tags' (underneath the search box on the right hand site of most pages) and then click the tag that best matches what you're looking for.
Rohini is the new editor of Clapham Mums and she has written a blog for us so we can get to know her and the site more. Her aim is to make sure Clapham Mums is your go to guide for Clapham!
What is your background?

I am from India originally, but I have lived overseas from when I was 17; I spent 6 years in Singapore with a year in Bristol for Masters, then moved to New York after I met my husband. I have lived in New York for 7 years before moving to London- maybe I have a moving 7 year itch! 😊
I have a background in Economics, I spent 2 years in tax consulting and 6 years in credit card risk management so a world away from writing!
I had a little girl in 2016, and she is 21 months now.

What made you decide to launch/become Editor of Claphammums?/How did you hear about the Great British Mums franchises?

It was a completely unplanned move! I decided not to go back to work and was trying to find out a different role which gave me flexibility. Midway through the interview process, I found out I was pregnant so I halted it to have an extended break. But I had a miscarriage, and just when I was trying to decide how to move forward, I came across Meg's post about the editor role at Clapham Mums. I used to follow the site to find things to do in the neighbourhood and blogging was always a side hobby, so I jumped in! In many ways, Clapham Mums saved me by finding me at the right time!

What convinced you to switch careers?

I think this role is a perfect blend of everything I would put on a wish list for a dream job – I love writing, working with people, engaging with the community.

What do you enjoy about running your own online community based magazine?

I love the connection you make with your readers and businesses. I helped the playgroup I take my daughter to by writing a little post about them and putting them on our event calendar, and every time we go by, she talks about the new people who came thanks to the post. It is extremely fulfilling and you see the impact you make to the places in your community! I am trying to partner with some of the amazing charities that operate in our neighbourhood.
I attended an open day event, and for the first time, I met our cardholders (some who had the card for 5 years) and it was incredible to chat to them and understand what they love about the card (unanimous favourite seems to be hair salon offers!).

Do you feel more part of your community?

Definitely! Community is the reason I got into Clapham Mums in the first place. I moved to London 3 years ago and when I had my daughter, I didn't know anyone in my neighbourhood. I used Clapham Mums to find children centres and playgroups; and over time created my own circle.

What is your vision for the site?

There are a few aspects I would love to achieve.

One is I want to focus on helping new mums create their own circles by getting them to try activities, events, classes. We lead busy lives with work and once we have a baby, it is a challenge to find friends who have babies of the same age and on maternity leave.

Secondly, I would love for it to be the go – to guide for what's on in the neighbourhood.

I would love for our partner business to cover all aspects of your day from dry cleaning to flowers and more so your Clapham Mums card is as important as your credit card! It is my goal to add a range of businesses in the next few months.

And lastly, I want to bring awareness to some of the amazing charities that operate in the neighbourhood, and help them in any way I can.

How do you make the website work with family life?

I am still learning! It isn't too bad because you set the pace. I try and meet businesses and partners while my daughter is at nursery, so my mornings are packed. I write once my daughter is in bed. Some days you don't get a minute to sit back and drink coffee but I love that I get the flexibility to pick up my daughter at 1, take her to the park and sneak in some social media. I wouldn't trade this for a 9 to 5!

What were your concerns about running starting to run your own business?

My biggest one was making money! I was so worried about not having a promised pay check. Especially because Clapham Mums was quiet for a while, so we didn't have a stream of partners and advertisers lined up! But I have to say it hasn't been as difficult as I imagined. One big plus is you can lean on your other franchises to learn- whether that's getting sponsors for marketing or leads for businesses which have partnered with other franchises in your network or understanding opportunities to advertise.

Have there been any challenging moments and how have you dealt with them?

I have to say getting used to the lack of structure was a challenge for me- years of big corporations made me look for the plan for the way forward. But as a franchise owner, you decide things like pricing and people push back so I was struggling initially to understand what to say ok for and what not to. Alicia, the Great British Mums founder was a huge help. She gave me lots of tips on what to consider and also gave her suggestions in a couple of scenarios where I needed an opinion on how to move forward. Once I got a handle on things, I built up my own plan and I got confident.