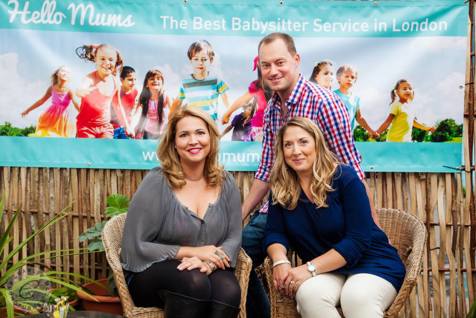 Hello Mums is an award-winning agency providing trusted, local babysitters and nannies. Their child carers are all DBS checked with Paediatric First Aid certificates.
They interview every babysitter themselves face to face to make sure they are the best, local Babysitters possible. They only work with childcare professionals over the age of 21 and as they have been working with children for over 16 years they know a thing or two when it comes to looking after little ones!
Kate from Hello Mums has written this blog for us about the importance of finding time for yourself after having children. 
Book your date night with the help of Hello Mums! 
What happened to me?

Yes, we know it. Childcare is expensive and/ or tricky to find.

When you first become a parent this whole new world opens that you have not had a clue about. Childminder, nursery, nanny, au pair, mothers help and so on - all the various types of childcare on offer in the UK. And then you realise that you have become the poorest person as childcare will consume most of your salary - no more quick weekend trips, lay ins or brunches out for a while. But at the same time you feel like you are a teenager, feeling like you have fallen in love for the first time again. Your baby just becomes this cute little being and you struggle (just like when you were a teenager) to be apart from him/her. But time helps and then you understand that when your son turns 3 you will receive "free childcare". Only it is not free and only covers 38 weeks a year! It feels like a never-ending story of either money or time struggle.

Once your child reaches school age, you can take a deep breath and feel relieved again only to realise that school finished at 3:30pm but you actually work till 6:00pm. We know it! It is a vicious circle of time and money and we all do it.

There comes a moment though that you have to stop, take a step back and breathe. You are a mum, a wife, a worker, a superhero, but you have to remember you are YOU as well. The rebel, the reader, the lover, the sister, the daughter - it is very important to remember who you were before becoming a parent as this is the only thing that will keep you going once your child has grown up and you are back to just being you.

Find time for yourself and find time for your marriage. Go on a date night, spend an afternoon without your child, spend time on making sure your relationship works - and for that it is crucial that you do not forget who you are.