At Puddle Ducks, the quality of our teachers is what makes our classes so popular with our customers. We take our training and preparation of new teachers very seriously to ensure that we offer the best of the best! The training pathway to becoming a Puddle Ducks teacher is very detailed, and this is a reflection of our commitment to providing only professional, high quality teachers, who are passionate, enthusiastic and confident in their role. 
Our baby and pre school programme teaches children and their parents to be happy and safe in the water. Many of our Puddle Ducks can swim 10m before they start school. Our swimming teachers need to be reliable, flexible, happy to work independently as well as part of the South West London team, and the support you receive from our team and the whole Puddle Ducks network is second to none.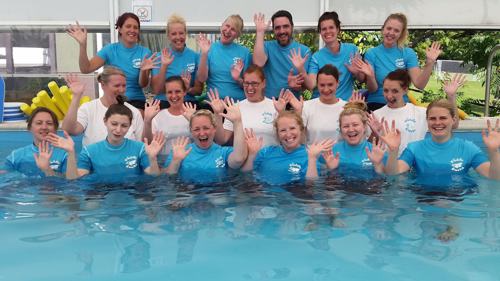 Qualifications needed to become a Puddle Ducks baby swimming teacher:
STA Level 2 Award in Baby and Pre-School Teaching
STA Safeguarding Qualification
Lifesaving Qualification 
Puddle Ducks Baby and Pre-School Training
Enhanced DBS (formally CRB)
Don't worry if you don't currently have the qualifications! You can still apply for the job and we're here to support you. The Puddle Ducks teacher training pathway provides all our teachers with a professional qualification (often also a change of career, i.e. most teachers do not have previous swimming teacher experience).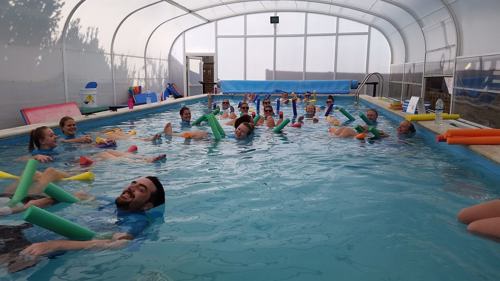 Teachers are required to work at least one day at the weekend (up to 6 hours teaching) and we have other hours available during the week that we can discuss with you.

There are so many benefits to becoming a Puddle Ducks teacher: immensely rewarding part-time role, teaching at time that suit you, good rate of pay, future training opportunities that are then paid for by Puddle Ducks, opportunity to increase hours in line with your own flexibility, working on your own but always part of a team, regular Continuing Professional Development... I could go on! 
Does this journey sound like it could be for you?
If you would like to find out more information about becoming a baby swimming teacher for Puddle Ducks in the South West London area please fill out the form and we'll get back to you soon.