Make sure you enter our Birthday competition to win 8 FREE CLASSES!
Today is our 5th birthday! 5 years ago today Pete taught his first classes at Broadwater School in Tooting. We only had a handful of customers in those early weeks, but some of those customers are still with us today. That make us so proud!
Soon after we started teaching Puddle Ducks classes at Balham Leisure Centre and Sellincourt School in Tooting.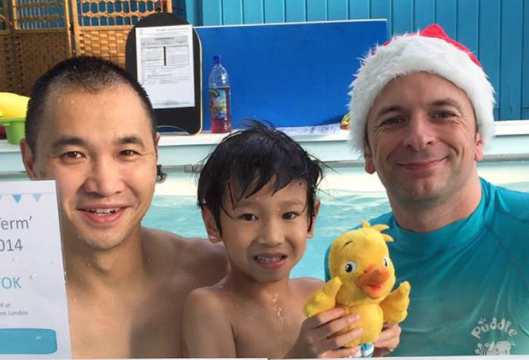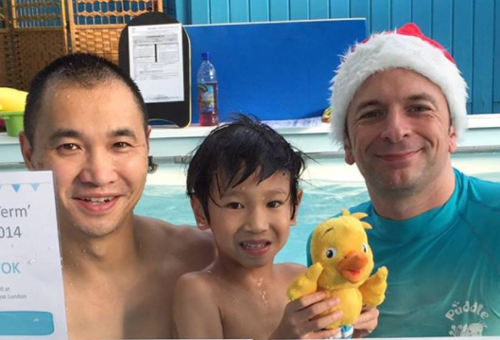 Recently Pete received this wonderful email from the parents of a little boy called Will who we used to teach a few years back, Will had to stop swimming with us when he turned 5 as at the time we were just running Pre-School classes,
"My husband and I thought we should drop you an email about our son Will. I wonder if you remember him? My husband used to take him on Saturdays to the pool in that school in Tooting and he would cry every week, hysterically, for months. Then one day you suggested that he put some goggles on and he never cried again? Well,  that boy is now a proud member of his school swim team! We thought you might like to hear that!!"
Will obviously had a shaky start to his swimming journey, but his parents really stuck with it and over time his confidence rocketed! So much so that when he finished classes with us he was swimming for 8 seconds independently, happily putting his face in the water and breathing out bubbles! It's awesome to know Will has continued his excellent progress :) Will's mum also wanted us to add that it was Pete's patience that saw them through!
The past 12 months have been amazing, we've started teaching in 4 new pools- Riversdale School and the Aspire Center in Southfields, Strathmore @ Grey Court in Ham, Richmond and Heston Hyde Hotel in Hounslow.
We started classes at the Aspire Center every other week, but we're very pleased to say from Saturday 7th and Sunday 8th April our classes will be weekly.
We were absolutely thrilled that the generosity of our customers raised over £1000 for the Ectopic Pregnancy Trust, during our annual fundraising Pyjama Week.
Pete and Chloe have started teaching our fabulous Swim Academy classes suitable for children 4-10 years. These classes are without a parent in the water, and are fun structured lessons of 4 children to 1 teacher, so each child gets lots of individual attention.
We now teach over 500 children to swim each week! 
The team consists of 7 teachers, 7 Poolside Assistants and 3 Customer Assistants in the office.
Everyone pitches in to help each other out when needed and Pete and I are really grateful to have such an AMAZING team.
We're looking forward to what we hope will be another amazing year, our lovely customers want to stay with us, so we plan to expand our team and our Swim Academy classes so you can!
THANK YOU lovely customers for letting us do what we love!
Pete and Cathy x
To celebrate our birthday we're giving away 8 free classes valid at any of our South West London Puddle Ducks or Swim Academy classes

WIN! 8 Free Lessons!