Swim Academy - bought to you by the experts at Puddle Ducks
Swim Academy teaches primary school children up to the age of 10 to swim beautifully and efficiently, as well as developing essential water safety and lifesaving skills. 
We help children learn the right technique, in the right environment, with the best people.
We give them the courage to be fearless, make friends, swim strongly and have fun.
Then we see where those skills might take them.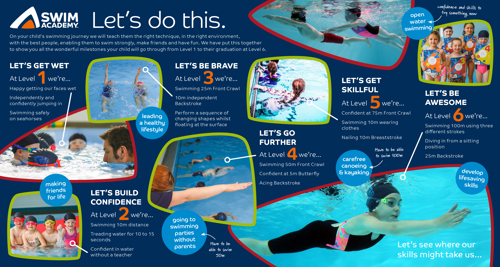 Could you be a Swim Academy teacher?
Our business is totally dependent upon having the best teachers. 
Commitment, passion, loyalty and the ability to create a good rapport with children is absolutely essential.  There will be contact with parents on the poolside before and after lessons and so customer care and excellent communication are needed.  The customers need to know their teacher loves their job and this will be reflected in the way they teach and communicate with children and parents alike.
The role is very demanding, with high expectations of teaching standards and interpersonal skills.  Customer care is foremost, as well as a clean, smart appearance.  You also need a pleasant and outgoing personality as we would expect you to be able to develop a relationship with your customers; to lead them as a group as well as understand and respond to each individual child's needs.  You will need to be assertive to gain class respect and discipline when teaching as children are in the water on their own.
The teaching can be physically demanding, with several hours spent in the water, so you need to be in good health with reasonable stamina and no adverse reactions to chlorine.  You also need to be mentally alert with good vision and hearing (contact lenses, glasses and hearing aids are acceptable so long as you are comfortable and safe wearing them for long periods of time in the water).  It is also important that you feel and look comfortable and relaxed in the water.
We would expect you to work as part of a team at all times.  You need excellent communication skills, both verbal and written.  Your verbal skills will ensure your teaching is excellent and your verbal and written skills will ensure you maintain good communication with the wider Puddle Ducks team.  You will need a reasonably flexible approach to working hours with a current driving licence, telephone and ideally also email communication.
You will be responsible for Puddle Ducks customers and equipment so need to have a responsible and trustworthy disposition.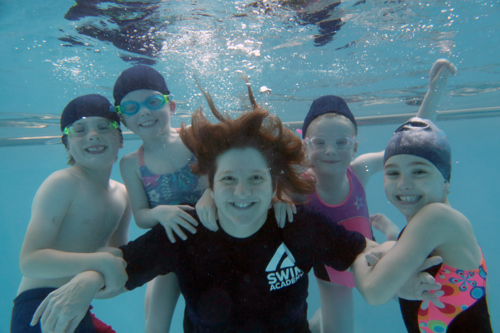 The Role
After school and weekend work is essential. 
We have teaching sessions in Hounslow, Southfields, Walton-on-Thames and beyond waiting for the right candidate to join our team.
Full training is provided. It's essential that you attend our in house Swim Academy training course so you must be willing to travel. No previous experience is required as long as yo have the right attributes. 
Interested in finding out more? Fill out the form below and we'll get back to you soon.