We are so pleased to be supporting NCT's Big Push event this year! 
This wonderful event is being run by the Wimbledon and District Branch. 
We are very proud to be helping raise awareness for such an important cause and we had so much fun last time. 
The Big Push is a sponsored 5km buggy push event to raise money to help combat loneliness among new parents. They're also a great opportunity to get out and about with other parents.
Mental health issues affect 1 in 10 women during pregnancy or early parenthood, including depression, anxiety or stress. Men can also suffer from anxiety, stress or depression relating to fatherhood. 
The aim of The Big Push is to provide support to men and women who suffer from perinatal mental health issues and to help break down the stigma of mental health that unfortunately still exists. 
The NCT want to enable all NCT volunteers, practitioners and Puddle Ducks teachers to have the knowledge and confidence to talk about mental health, recognise the signs and symptoms of the different mental health issues, and signpost parents to specialist services.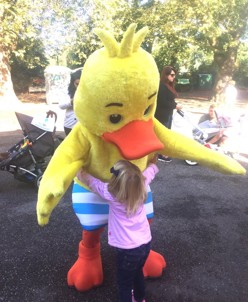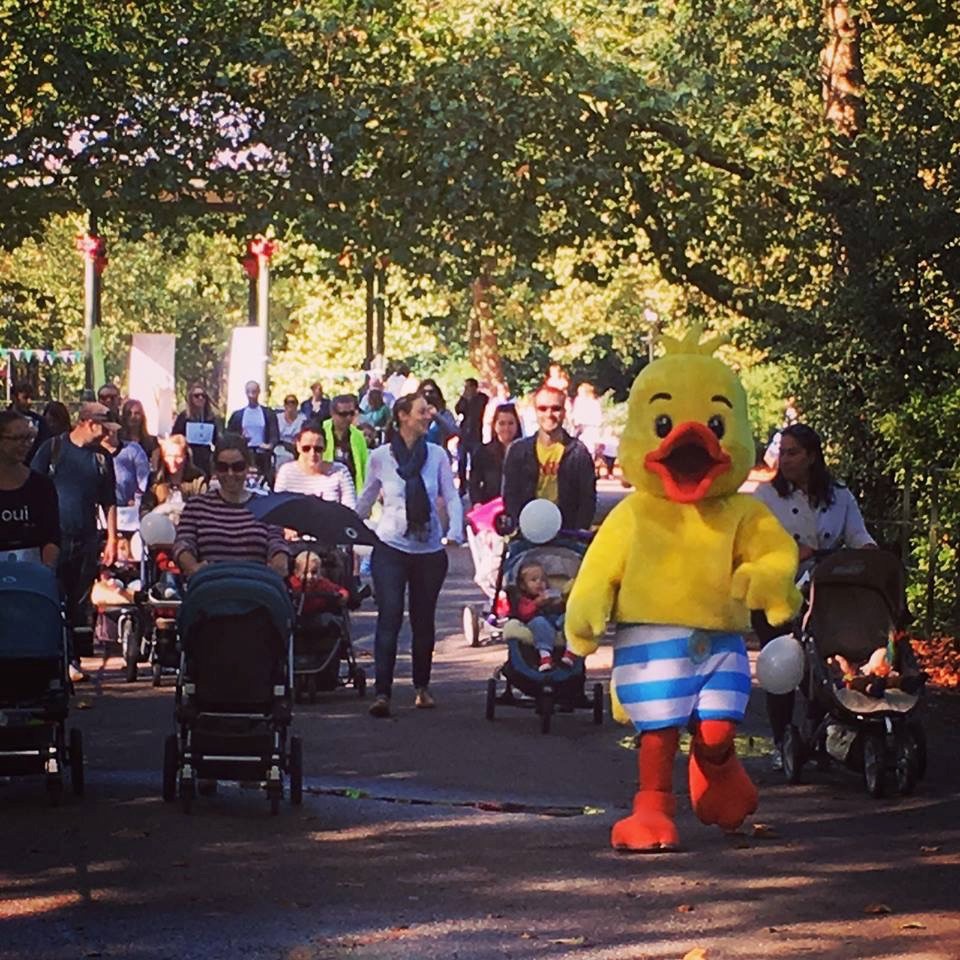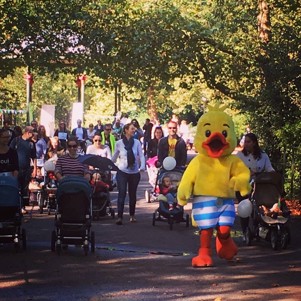 Please join us on Sunday 30th of September at 10.00am to support this cause and help us raise money and awareness. 
Meeting point:
Windmill Tea Rooms 
Windmill Road
SW195NQ
Make sure you come and find Puddle the Ducks and give him a big cuddle!
Give loneliness the BIG PUSH!
There are lots of benefits of swimming to both the parents and baby.

Swimming provides the opportunity for mum and dad to bond with baby, and enjoy the eye contact and skin-to-skin contact that babies love. 

Swimming is a socially stimulating activity, especially if you attend classes, meeting mums and dads with children of a similar age, living in your area - the peer-to-peer support is invaluable. 

Puddle Ducks also provides the opportunity for parents to change their life.

Many of our teachers and even our franchise owners are mums or dads who came to our lessons and realised that this rewarding career, working with children, was what they wanted to do.