Water safety and drowning prevention are essential parts of all good swimming lessons, so to raise awareness of water safety and give your child the invaluable sensation of being in the water clothed, three times a year we hold our Pyjama Parties.
Our Summer Pyjama Parties coincides with the STA's Learn to Swim Week, whose aim is to provide every child in the UK the opportunity to learn to swim and #LoveWaterSafely
All our teachers are members of the STA (Swimming Teachers Association) having completed the STA baby and pre-school course before our unique Puddle Ducks trainning.
You can download your free STA water safety activity booklet here.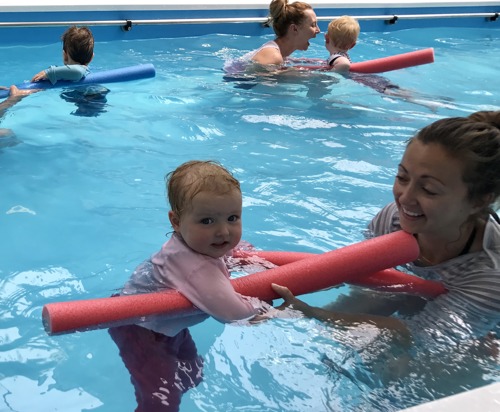 So from Monday 12th June to Sunday 18th June we'll be teaching invaluable personal survival skills and having lots of fun at our Pyjama Party lessons. All swimmers - from the very youngest Floatie, to our most confident Dipper, and their parents - are encouraged to wear their pyjamas on top of their normal swimwear, here's why-
What our Pyjama Week teaches:
If accidents happen, often it's when fully clothed. We strongly believe it's our duty to ensure that our swimmers know what it feels like to be in water while wearing clothes
Even just this short experience will help them to realise that even though they feel heavier, they can still do those all-important reactions of kicking to the surface, turning and reaching for the side
We do all of this while making sure your child has lots of fun!
What to wear for Pyjama Week:
Floaties, Splashers & Kickers: sleepsuits or short or long sleeved pyjamas. Don't forget to wear your usual double swim nappies underneath
Little Dippers & Dippers: short or long sleeved pyjamas. Don't forget to wear your usual double swim nappies underneath or swimwear if potty trained
A top tip is to bring a plastic carrier bag for all the wet pyjamas as they make bags and towels very wet.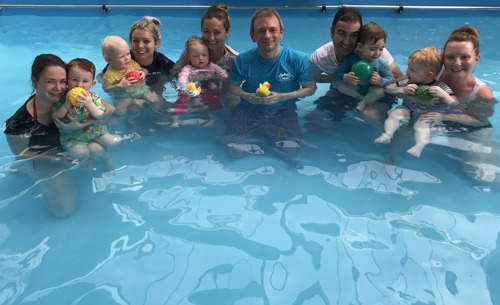 Thank you to all our swimmers and their parents for taking part in Pyjama Classes this week (particularly the mums, dads and little ones in the photos), you've all done a great job! 
We teach baby and pre-school swimming lessons in Tooting, Southfields, Balham, Richmond and Heston.

Our Pools & Classes

Start your Puddle Ducks journey today!

Bookings are made in manageable 8 lesson blocks, and you can start you at any point.

Learn more