Hi, I'm Monique,
I live in Streatham, London, I've just completed my Swim Academy teacher training to teach Swim Academy lessons at the Aspire Center at the weekend, I also have a full time job as a Clinical Trials Assistant for a food allergy biotechnology company.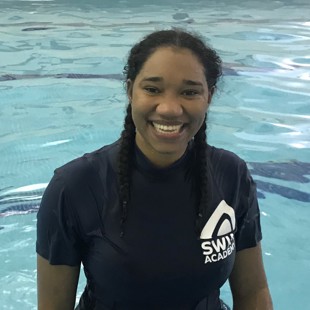 I first discovered Puddle Ducks when I started researching becoming a swim instructor, and all things involved. I was about to start a full time job, but I wondered if there was potential for me to teach swimming at the weekend. I spoke with Sinead and had such a great conversation! Since that initial conversation, the continuous support and encouragement I've received from everyone at Puddle Ducks has been wonderful, I'm still such a newbie but I already feel like part of the family!
I've started working as a Poolside Assistant before completing the teacher training. From the side of the pool looking in, you can see how much fun the children are having! I love that the program is designed for children to start at anytime but also progress within the system.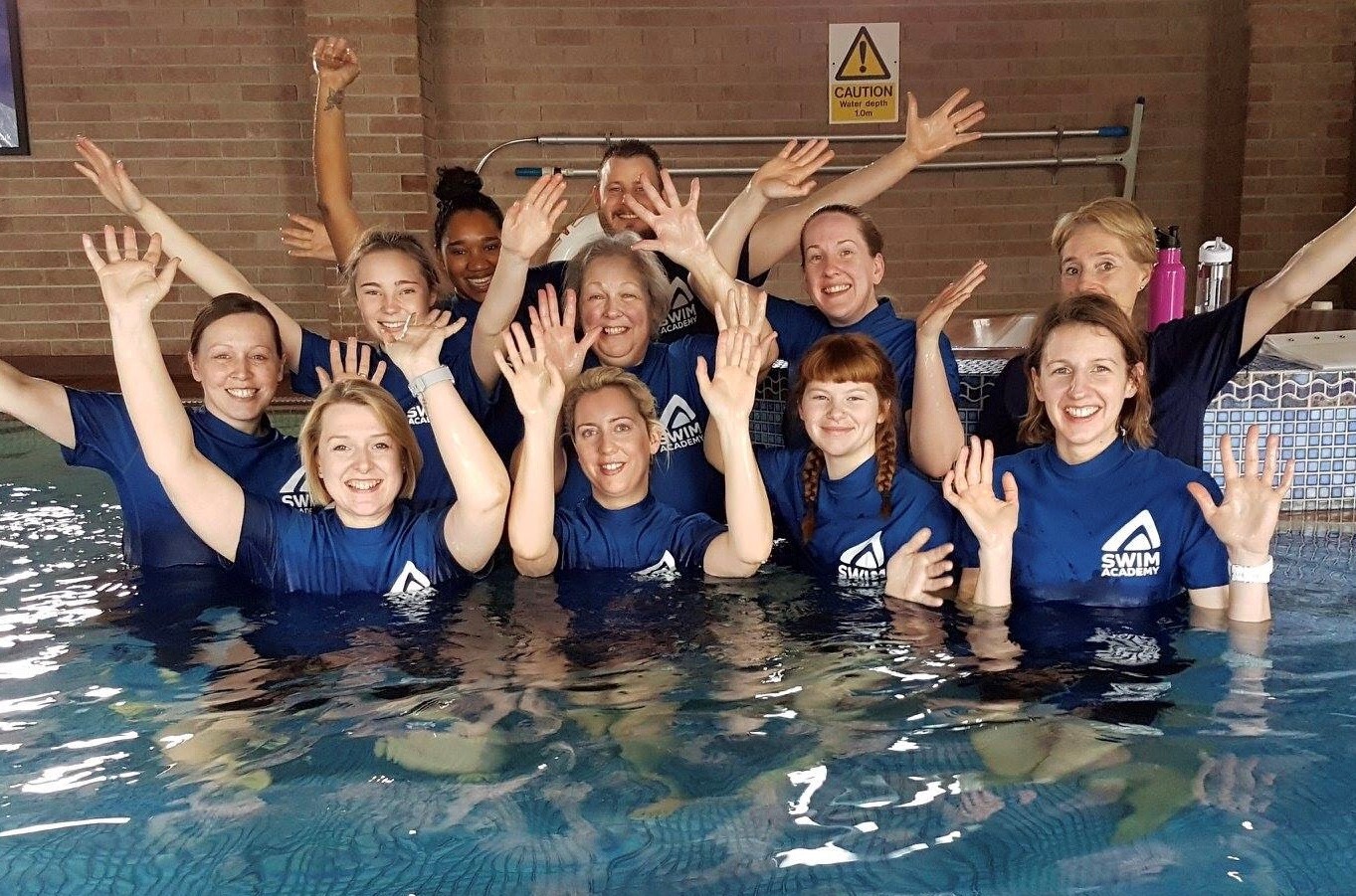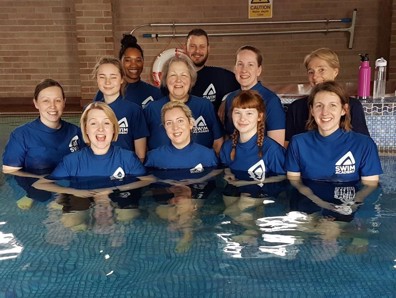 My training journey so far has been very full on to be honest!! I completed my Lifesaving Course just after Christmas, then the first week I was made permanent in my full-time role I had to delay my start date by a week so that I could go on my STA Award Course! Puddle Ducks require trainees to do a lot of e-learning also, so I've been juggling that in the afternoons/weekends. But having the support of the team has really helped to not make it feel too hectic whilst I get into the swing of things! Most importantly I'm enjoying the process of soaking up all this information and can't wait to share it all! 😊
Tina was my tutor on the Swim Academy course and the training consisted of classroom and practical work in the swimming pool. The morning was classroom presentations and discussions, working through the activity progressions in the lesson plans and reinforcing essential key points taught during the STA Award Course. In the afternoon we got in the pool, we practiced our demonstrations and some of the swim skills we would teach the children.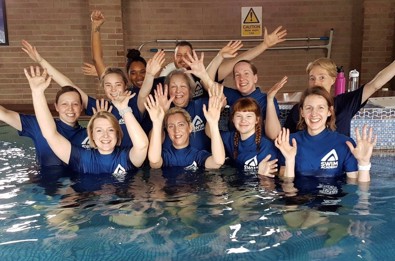 After the course there is a lot of homework! Watching the e-learning videos and reading through lesson plans before an early start the next morning.
After completing the course I was so excited about it being PJ week! So excited to begin my journey co-teaching a lesson that is both essential and fun!
I'm most nervous about my demos! I don't want to say one thing and show something completely different. A lot of practice time in the mirror will need to happen before I teach any Level 3 or 4 students!