Puddle Ducks are introducing Monthly Payments for your Baby & Pre-school and Swim Academy lessons!
In our last national customer survey, one of the questions we asked you was how we could improve our payment system. Overwhelmingly, you asked for smaller, regular payments on the same day of the month and we are delighted to let you know we have taken your feedback on board regarding the way you pay for your classes.
From 9th May 2019 we will be introducing Monthly Payments which will mean a smaller, more manageable amount for all our customers to pay each month, taken automatically, allowing you to carry on enjoying your Puddle Ducks journey without getting constant payment reminders and having to initiate payments.
To keep things running smoothly and ensure there is no interruption in your child's lessons we need you to accept our Monthly Payments Terms and Conditions.
If you already swim with us, this is easy to do, simply click the button on the email sent to you on Friday 3rd May 2019 and we will take care of everything for you.
We'll be in touch with all customers in the coming weeks to clarify details with you.
Please download and keep a copy of our Monthly Payment Terms & Conditions for your records. If you have any further questions, including how to give us notice and cancel your Monthly Payments, visit the Monthly Payment FAQs on our website or give us a call on 020 8546 8470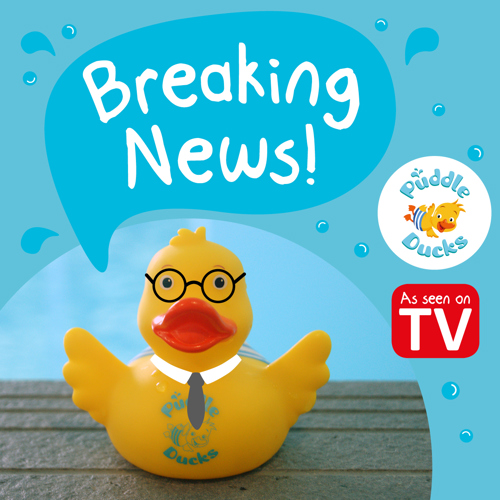 A Bit More About Monthly Payments
When will my next payment be?
Before our move to monthly payments, you were due to make your payment before 31st May. We will not ask for this payment and instead your first, smaller, monthly payment will come out on 7th June. Payments will then be taken on the 7th of every month thereafter.
There are a small number of you whose current paid lessons don't extend to 7th June and we will be in touch soon to discuss the best way to secure your swimmer's place.
How much will my Monthly Payments be?
Your monthly payments will be for no more than 4 x your lesson fee. Any current credits on your account will reduce your monthly payment.
What are the benefits of Monthly Payments?
Your child's place is secured for as long as you want it.
Each month you pay a smaller, more manageable amount and always on the 7th of the month.
We'll never have to send you a payment reminder again.
Please read our Monthly Payments FAQs for more information
All your latest account information (including lesson fees) is available in your My Puddle Ducks online account.
We hope these changes are well received and show how much we value the feedback our customers take the time to give us. If you have any queries in the meantime, please call us on 020 8546 8470 or email southwestlondon@puddleducks.com
Thank you for choosing Puddle Ducks and for your ongoing support. 
Helen, Kelly and Maggie are all working really hard in the office, and we look forward to speaking to you soon, and seeing you in the pool!