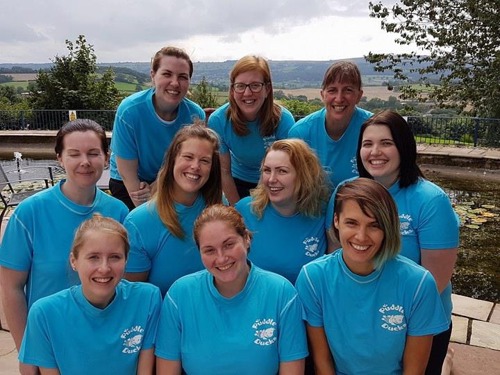 Becoming a Baby and Preschool swimming teacher has been something that I have thought about several times over the last few years and I had been working in the Puddle Ducks office for Cathy and Pete for a few months when this exciting opportunity arose for me.
When Cathy asked me if I would like to train as a teacher for them, I was super excited. After having a chat with her and Pete, and talking it through with my Husband, it didn't take me long to decide the opportunity was for me!
I am a mother to two young boys and this career fits perfectly round having a family and after starting this journey, I have absolutely no doubt that I am going to love teaching.
Training as a swimming teacher with Puddle Ducks takes time, effort and cost but I have loved every minute of it so far.
My first step was to complete my STA Baby and Preschool Award. This is a three day course that the STA holds in different locations throughout the United Kingdom (Puddle Ducks also hold their own courses). I chose to attend one which was being held in Colliers Wood, London. Being not to far from home meant that I could travel home each evening which was very handy.
The three days were jam packed with information but I learnt so much and got to practice teaching. On the third day, I had a practical assessment where I was observed teaching a parent and baby lessons and also a written assessment. I was overjoyed when they congratulated me on passing.
Next, I needed my Life saving for teachers award. This was a one day course (also held in lots of locations throughout the UK, (I attended mine in Guildford). I learnt all about life saving skills in and out of water, including CPR, recovering a person from the water, recovery position and lots lots more. I thoroughly enjoyed this day and learnt skills that will not only help in my career but that I can carry with me for life. This course needs to renewed every two years.
There were a few more steps I had to do, including purchasing my STA membership which is a yearly subscription which includes my insurance, and support from the STA and also an online Safeguarding course.
After completing all of the above, I am now a fully qualified STA Baby and Preschool swimming teacher…. Very nerve wracking to me that I could now go and teach, which is why I am so glad the training journey with Puddle Ducks doesn't stop there!
Next, I did some co-teaching hours in the pool with Pete. I shadowed him and observed and helped by helping parents and children in and out of the pool and singing the welcome and closing song with them. This was pretty scary for me, but enjoyable and so valuable to my training.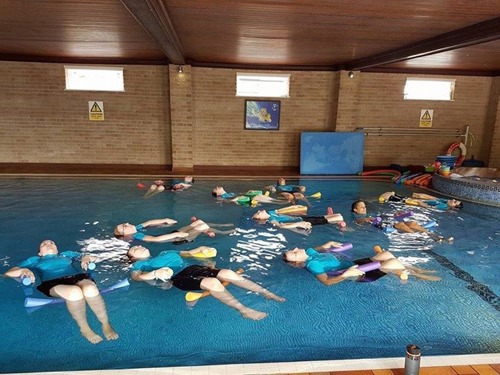 I have just got home from my next step which was my five day training course ran by Puddle Ducks. Mine was held in Bristol, which meant a few nights in a hotel which was pretty scary for me as I had never been away from my sons that long. They however behaved very well for Daddy and I really enjoyed the five days so it was all worth it!
The training course consisted of a day on each of our programmes, Floaties, Splashers, Kickers, Little Dippers and Dippers. There were ten other trainee teachers on the course from different franchisees and on all of the days, we had half a day of theory work and half a day of practical study in the pool. This time in the pool was invaluable and I learnt so much. Our trainer Tina was professional and made the course fun and understandable, and the other girls on the course were friendly and we supported and helped each other through the week.
The five days were long, full and there were certainly points where I thought I couldn't possibly take in any more information however I did and I feel much more prepared for the rest of my training journey. The few nights of uninterrupted sleep weren't bad either!
I am now currently in the active co-teaching part of my training. This is where I work along side Pete and Leonie in the pool for the next month. With access to my training manuals and lessons plans, I can do my homework and plan and practise activities and slowly over the next few weeks, I can co-teach lessons with their support.
The last past of my journey and the bit I am most nervous about is my assessment. This is where someone from Puddle Ducks head office comes and observes me teaching one lesson from each of our programmes. Fingers cross I pass and then I will be able to teach my own lessons.
The Puddle Ducks training journey is fun, encouraging, informative and extremely supportive and I so pleased that I have the opportunity to follow this exciting career with them. Plus, the support doesn't end at my assessments, Cathy and Pete, and the whole Puddle Ducks company will be there to help and support my career for many years to come!
Make sure you check back in a few weeks to find out whether I passed my assesments! 
Sinead x
Does this journey sound like it could be for you?

We are looking for the right person to train as a teacher with us now!

More Information