It was Otis's first Little Dippers lesson at Heston Hyde Hotel last week, after graduating from Kickers classes! The minimum age a toddler can start in Little Dippers is 2 years, but it's perfectly fine to stay in Kickers a bit longer- like Otis has.
It feels a much more grown up class, there's a few changes- the children learn more about safe entry and exit from the pool (great practice for summer holidays!), a more active and lively welcome song, but perhaps most importantly the teacher is able to communicate with the children more clearly as their understanding has progressed. The class suits the development of the children, physically, mentally and socially.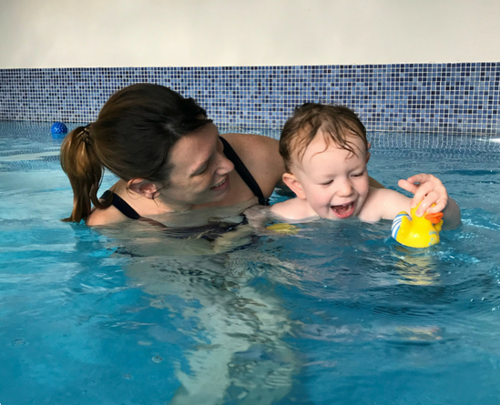 One of the exercises involved Otis jumping off my knees, and kicking and reaching to the wall, this is what we call a 'self initiated submersion' as the child is opting to go under the water themselves. After doing it fantastically the first time, Otis decided he would not be taking part in any more submersions this lesson, and refused to do it again!
If a child doesn't want to go under the water- which is quite common at this age we simply take part in all the activities without forcing them to do any more submersions. Puddle Ducks doesn't believe in forcing a child to do something they're scared or uncomfortable with, and the clever teachers offer an adapted version of the activity instead.
He used to perfectly happy taking part in all under water swims, and would come up without a care in the world, so I'm kicking myself for not being consistent with Otis's classes the last couple of months. Like all busy parents sometimes work, life and illness gets in the way. If this happens to you make sure you take advantage of our catch up classes, you can book and monitor them yourselves using your online account.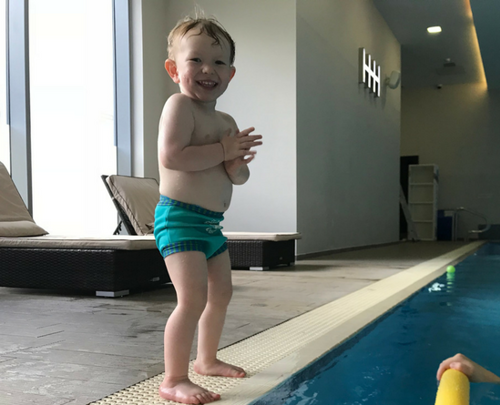 Of course being a bit of a dare devil Otis is perfectly happy jumping in from the side (funny how he doesn't mind going under the water then isn't it...?), and the pool at Heston is perfect for doing this!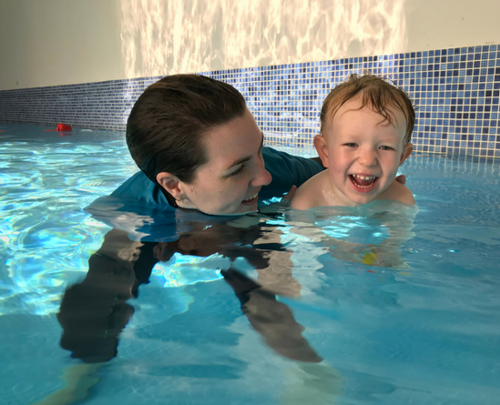 We had a great first Little Dippers lesson from the lovely Sinead, who Otis adores! I can't wait to see how he gets on and see him making his first independent swims. As he's my second child it's lovely to spend some one on one time with him, away from any other distractions, plus the lovely warm water at Heston helped my pregnancy aches and pains so much I was sorry when the class was over. After the lesson we both enjoyed a nice long shower, and I even got to wash and blow dry my hair which is an added bonus!
Cathy and Otis x
We teach at baby and pre-school suitable from birth to 4 years at Heston Hyde Hotel every Thursday and Saturday, and Swim Academy suitable for 4 to 10 years every Monday and Thursday after school.
We are offering FREE TRIAL lessons on selected days for a limited time, contact us to book you in.