Its been nearly 4 months since I had my Puddle Ducks teacher assessments and I am not sure where the time has gone. Last time we spoke I was doing my co-teaching and already getting very nervous for my assessments.
Well… I am very happy to tell you, I passed 😊!
It's very safe to say that on the day of my assessments I was a bag of nerves. I taught five lessons that day, one lesson for each of our BPS programmes. I had read and re-read my teachers manual, but I still couldn't help but worry.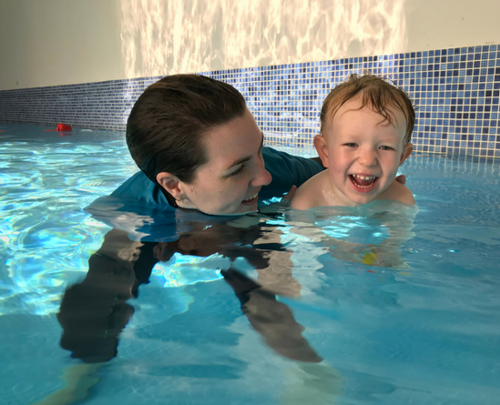 I arrived early on the day, so I could make sure I had plenty of time to set up and get myself ready. Ali and Lauren, my Puddle Duck assessors, arrived and they were so lovely and they put me at ease.
Before I knew it, it was my time to get in the pool and teach my lessons and I really enjoyed it. Yes I was nervous and very aware that I was being assessed but I had great fun. A few hours later and I got out of the pool to a smiling Ali, Lauren and Leonie (My Lead Teacher). They sat me down and we talked through each lesson programme and they gave me feedback. I had passed all five programme assessments and I was a mixture of ecstatic, relived, and worn out!
Leaving the pool, I was smiling from ear to ear. The first thing I did was ring my husband (who had actually text several times throughout the day to ask how it was going, I think he was as nervous as I was), and then my parents. After all that hard work it was a great feeling getting lots of congratulation texts and messages from friends, family and Pete and Cathy (I got a lovely bunch of flowers from Pete and Cathy too 😊). That evening I also got a lovely congratulations message from Ali through our Puddle Ducks teachers page, which was followed by lots of 'well done' messages from other teachers from all franchises.
A week later and I was teaching the first of my very own classes, which was exciting and nerve wracking all at the same time but every class was so much fun... and still is!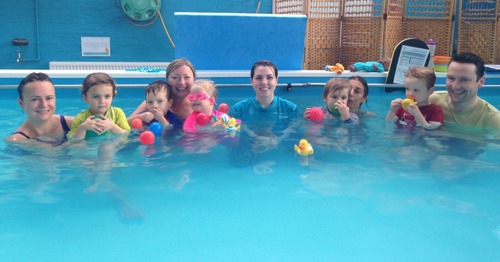 One of the things I love so much about Puddle Ducks, is that even after you have passed your assessment, the training and support does not stop there. Puddle Ducks teachers are regularly assessed, both in the water and through our online learning. The teacher support is second to none from Pete and Cathy, as well as the technical team and through our teacher forum where we are able to connect with teachers from all over the UK.
I absolutely love watching the children bound through the door, excited for their swimming lessons and it is wonderful seeing them become more and more independent in their swimming. I can never hide my smile when they run through the door and say, 'Hello Sinead' 😊!  One of the many perks of being a Puddle Ducks teacher!
I now teach on a Thursday at Heston Hyde Hotel and Friday and Sunday at Broadwater Primary School. I also work with Cathy, Pete and Helen in the office and I can honestly say I love my job!
Sinead x