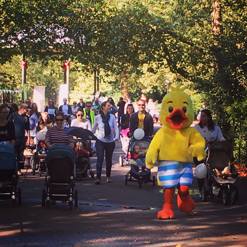 Here at Puddle Ducks we're so thrilled to be sponsors of the The Big Push! An NCT event that exists to raise money to help combat loneliness among new parents.
Mental health issues affect at least 1 in 10 women during pregnancy or early parenthood, including depression, anxiety or stress, and men can also suffer from the same symptoms relating to fatherhood.
The opportunity to work with NCT by sponsoring the events felt like the perfect fit for us. Swimming is a socially stimulating activity, especially if you attend classes, meeting mums and dads with children of a similar age, living in your area - the peer-to-peer support is invaluable.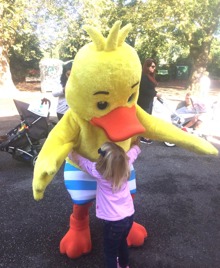 There's also well-documented benefits of swimming to both you and your child's wellbeing.
And what a great day we had! Puddle had the fantastic task of leading wonderful the walkers, pushers, scooterers and toddlers around the 5k route, who were all raising money for the cause. 
It gave us the chance to chat to so many local families, which was fantastic, and as always it was great to see the familiar faces of a few of our customers!
With a couple of local NCT Big Push events still to take place, the NCT are well on their way to reaching their fundraising target of £10,000. AMAZING!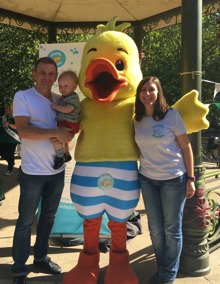 A huge thank you to everyone who supported the NCT and Puddle Ducks along the way!
Giving loneliness The Big Push
nct.org.uk/bigpush