We are now swimming at the Safari Hotel in CHESSINGTON from January teaching our baby and pre-school classes and we can't wait for you to come and join us for a splashtastic time!
We're so excited to be adding this pool to our other swim locations in 2020!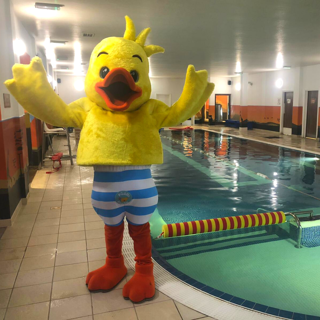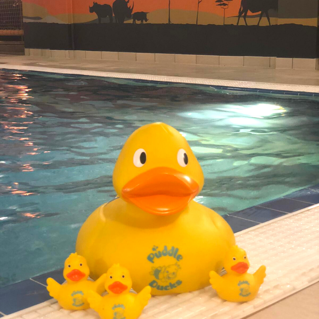 We have the exclusive use of half of the pool for our swimming classes with a maximum of 10 children per class.  The environment is lovely and warm with the pool water a nice, toasty 31 degrees. There is also room for spectators to watch from the poolside and the unisex changing rooms are spacious with family cubicles and baby change facilities available.  There is room for buggies in the pool reception area and there is ample free parking in the hotel car park.
Like all our swimming locations, we have a Poolside Assistant present, who stays out of the water, to welcome you to your lesson and help you with any queries you may have before your lesson starts or after it finishes.
We teach our Splasher, Kicker and Little Dipper baby and pre-classes at Chessington, suitable from six months to four years.
Swim teacher Kirsten takes the classes and she is really looking forward to meeting you and your little one: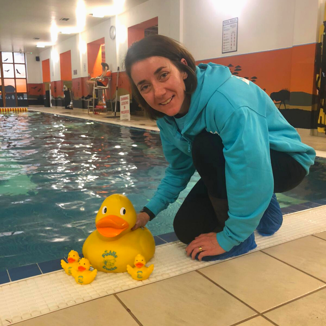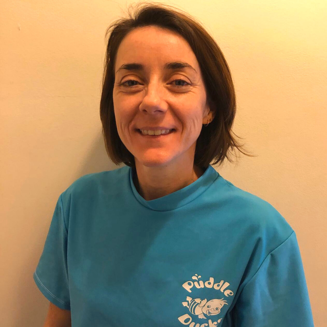 "My son is super confident in the water, we've been going to Puddle Ducks lessons since he was 5 months old and he loves it! He squeals and splashes away and we look forward to attending every weekend. The teachers are dynamic, encouraging and create a fantastic, fun atmosphere. Can't recommend it enough!"
Call us on 020 8546 8470 or drop us a line using the form below to book your classes or a FREE TRIAL on 7th or 14th JANUARY.
We will help you choose the right class for you and your little one and then be there every step of the way on the wonderful, rewarding journey that is learning to swim.