We're really excited to start swimming at our new pool, the
 

The Mall

 

in Twickenham! From February we'll be teaching our baby and pre-school classes here so why not come and join us for a splashtastic time!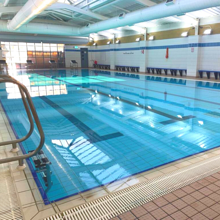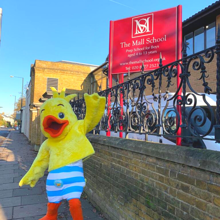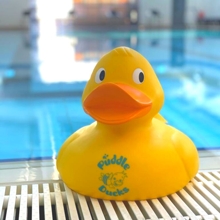 We have the exclusive use of the pool for our swimming classes with a maximum of 10 children per class.  The pool water a nice 30 degrees and there is room for spectators to watch from the poolside. There are ample changing facilities with one male and one female communal changing room.
Like all our swimming locations, we have a Poolside Assistant present, who stays out of the water, to welcome you to your lesson and help you with any queries you may have before your lesson starts or after it finishes.
We teach our Floaties, Splasher, Kicker and Little Dipper baby and pre-classes at Twickenham, suitable from birth to four years. Remember, your baby can start swimming with us as soon as you are ready, you don't need to wait for their immunisations. If your little one is in nappies, they need to wear a well-fitting neoprene swim nappy with an Eco NappyWrap & Liner or a disposable swim nappy underneath. You can buy one of our great value Swimming Kits which contain everything you need for your swim lesson.
Swim teacher Maggie takes the classes and she is really looking forward to meeting you and your little one!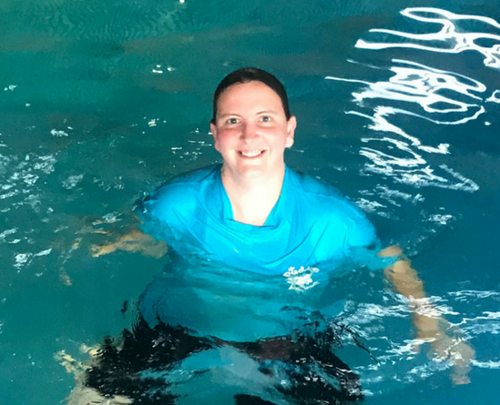 "Maggie has been a wonderful teacher for my daughter Freya over the last few months. Maggie has great energy, is really good company and has a real knack of bringing out the best in Freya - whether that's as part of a class full of other children or on the rare occasions when it's just been Freya in the pool.  She has an encyclopaedic knowledge of difference swimming exercises and builds great rapport with all the children in the pool so far as I can see. She does a great job!"
Call us on 020 8546 8470 or drop us a line using the form below to book your classes or a FREE TRIAL (from February, subject to availability). 
We will help you choose the right class for you and your little one and then be there every step of the way on the wonderful, rewarding journey that is learning to swim.