We are pleased to announce our August STAR of the month is....
Lily from Whiteley Village!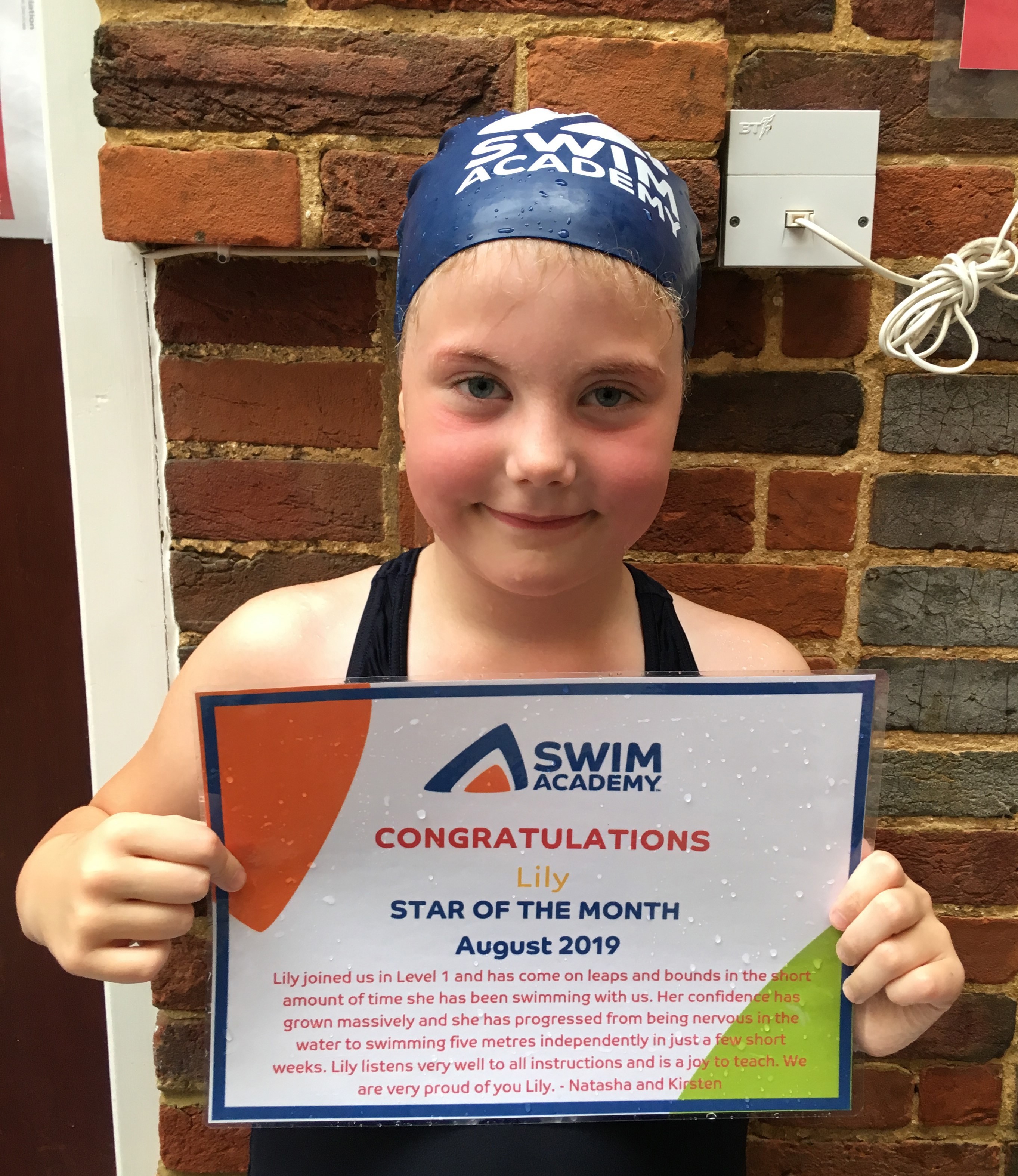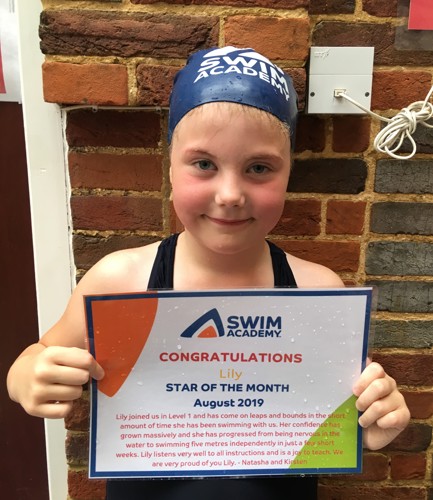 Our teacher's Natasha and Kirsten chose our Star of the Month for August from their Swim Academy customers and we are very pleased to announce that they have chosen Lily. Congratulations from all of the Puddle Ducks team!
Lily has just moved to Level 2. 
Here is why Natasha and Kirsten chose Lily: 
'Lily joined us in Level 1 and has come on leaps and bounds in the short amount of time she has been swimming with us. Her confidence has grown massively and she has progressed from being nervous in the water to swimming 5 metres independently in just a few short weeks. Lily listens very well to all instructions and is a joy to teach. We are very proud of you Lily.'
Keep up the good work Lily!
Lily's mum was so pleased to hear that she had been chosen. -
"It's wonderful Lily has been given swimmer of the month. Your wonderful teachers have helped Lily tremendously."
We teach our Swim Academy classes at Whiteley Village on a Wednesday afternoon. 
Swim Academy teaches children up to the age of 10 to swim beautifully and efficiently, as well as developing essential water safety and lifesaving skills.
Children learn through experience, fun and some repetition. Practice makes perfect. Swim Academy classes are fun, lively, varied and exciting to help your child stay engaged and challenged in the water.