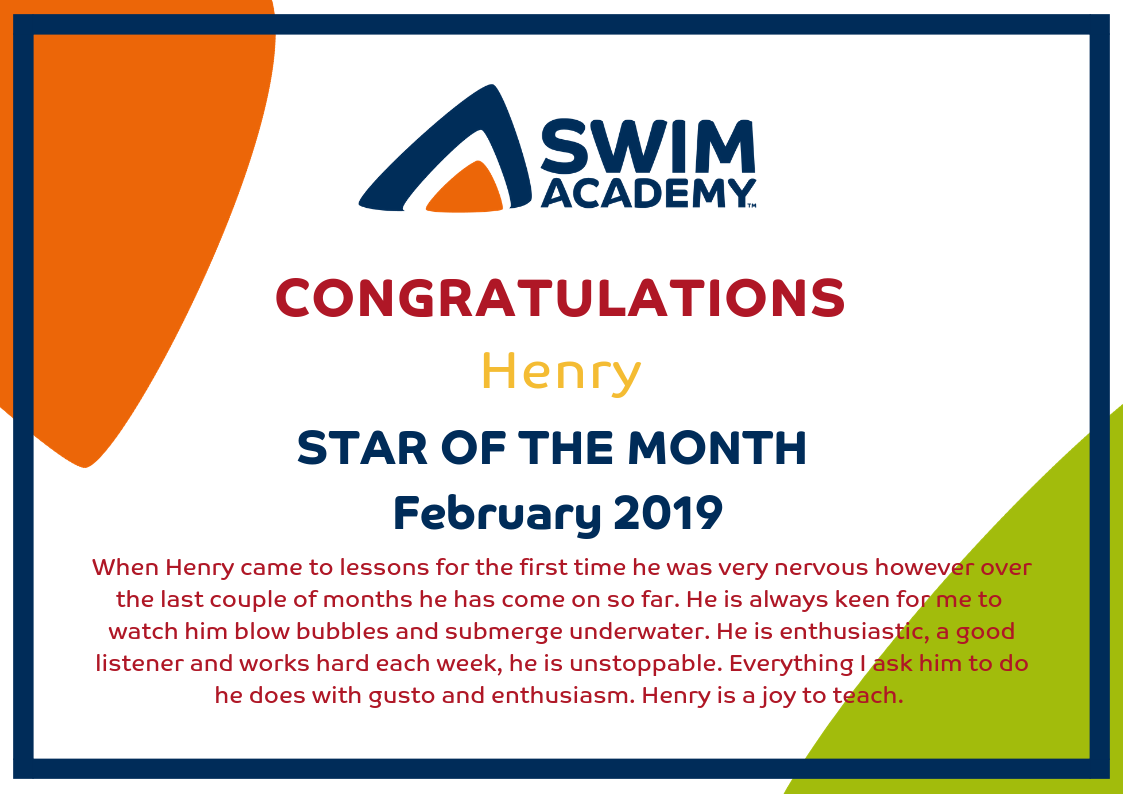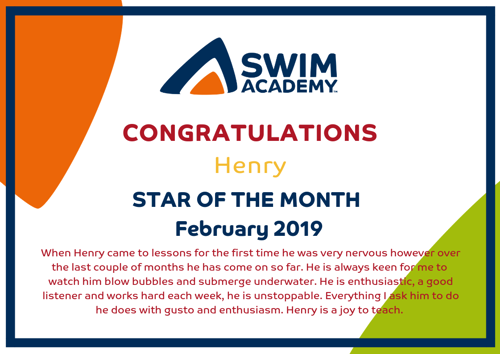 Lauren chose our Star of the Month for February from our Swim Academy programme and here is why she chose Henry: 
"When Henry came to lessons for the first time he was very nervous however over the last couple of months he has come on so far. He is always keen for me to watch him blow bubbles and submerge underwater. He is enthusiastic, a good listener and works hard each week, he is unstoppable. Everything I ask him to do he does with gusto and enthusiasm. Henry is a joy to teach."
Henry's mum was so happy to hear he had been chosen. 
Well Done Henry! We are so proud of you.