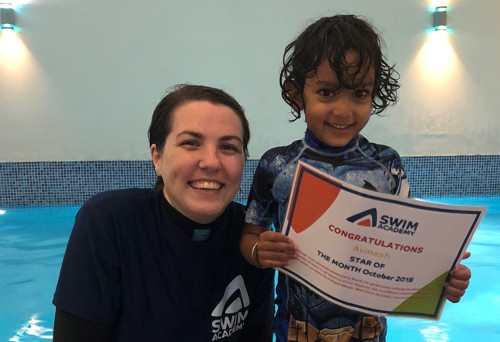 Congratulations to Avinash who is our Star of the Month for October! 
Sinead chose our Star of the Month for October and here is why she chose Avinash who swims in our Swim Academy lessons: 
"Avinash is an absolute pleasure to teach, he gives every activity his best try and is happy to learn in all aspects of our lessons. His confidence continues to grow each week, as does his independence. Well Done Avinash, I am so proud of you."
Avinash's mum was so happy to hear he had been chosen and Avinash was so excited to receive his certificate. 
Well done Avinash, keep up the great work :-D.