We are so incredibly proud of Maisie who is our Star of the Month for September. 
Congratulations Maisie.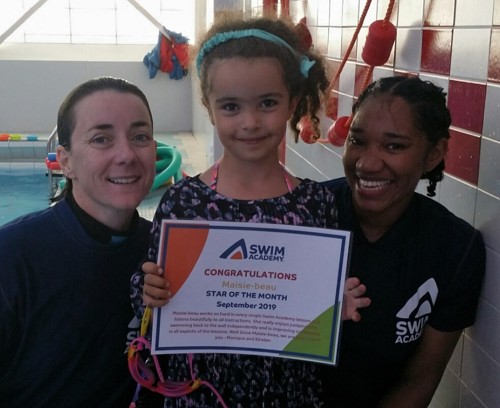 Maisie swims in one of our Level 2 Swim Academy classes at Aspire Centre and is enjoying her lessons so much. 
Maisie and her parents were so happy to hear that Kirsten and Monique had chosen her as their Star of the Month.
Well Done Maisie, Keep up the good work! 
Here is why they chose Maisie as their 'Star of the Month':
Maisie works so hard in every single Swim Academy lesson and listens beautifully to all instructions. She really enjoys jumping and swimming back to the wall independently and is improving confidently in all aspects of the lessons. Well Done Maisie, we are so proud of you' - Monique and Kirsten. 
Swim Academy Level 2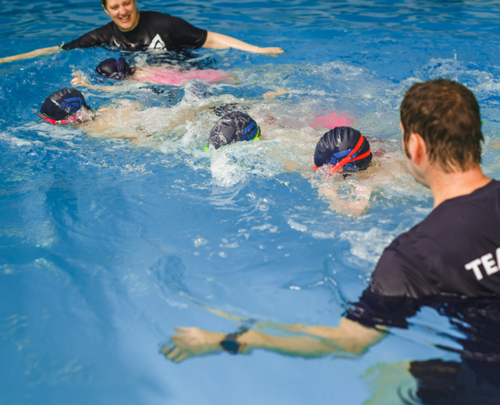 "By Level 2, our children are swimming 5m and lifting their head to breathe. We now work with them to build their confidence further. We still operate a maximum ratio of 4 children:1 teacher but there are more group activities, reflecting the increased level of ability in this group e.g. we will send them for swims in groups of 2 or 3 to and from the teacher and the poolside. There is less reliance on buoyancy aids (floats and woggles) and the teachers become gradually more hands off. We also, where possible, take our swimmers down to the deep end of pools, supporting them at all times and preparing them for the next level where some deep end activity will be introduced."