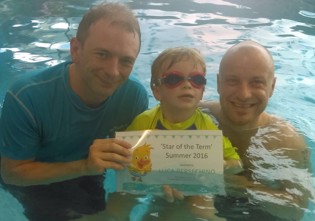 Luca has shown real courage and determination this term, starting from September as a keen but clearly nervous swimmer.
I've seen him grow in confidence week by week over the term which has been really rewarding. When I hear him announce "I did it myself!" on numerous occasions it never fails to bring a smile to my face!
Well done Luca we're all really proud of you, and also special mention to Dad who has been supportive, encouraging and patient in every class.