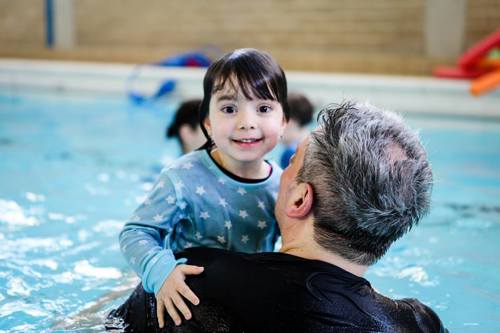 Would you like us to raise money for a charity close to your heart?
Puddle Ducks South West London will be fundraising for a local charity during Pyjama Party week in October. 
Our Pyjama Parties teach our little ones (and their parents) the potential dangers of water and what to do if they get into trouble in water. During all lessons from Monday 16th to Sunday 22nd October, our little Puddle Ducks (and their parents) and Swim Academy students will wear their PJs to their swimming lesson. As well as learning invaluable lifesaving skills Pyjama Week is also lots of fun for everybody too!
During pyjama week you can feel how your child's buoyancy is affected by clothing, and children feel how it affects their movement through the water.
Last year we we asked our customers and the local community to nominate a charity for us to fundraise for, and the overwhelming response was for Ickle Pickles, we were thrilled to raise £1000 which was used to buy two Dyson Pure Hot and Cold units for the nurseries. These neat little units will regulate the temperature within the nurseries whilst purifying the air. We were over the moon!
Now that we've expanded and teach our swimming lessons from pools in Heston, Southfields, Richmond, Tooting and Balham we would like to find a local charity that supports people or families in one or more of these areas to donate our fundraising efforts to! 
So, we would like you, our customers, to nominate your favourite charity, explaining why that charity is so special to you.
You can email us on southwestlondon@puddleducks.com or add a comment on our Facebook or Twitter posts. 
We've had the following charities nominated so far-
Count the Kicks
Shooting Star Chase
Winston's Wish
Postpals
Grenfell Tower 
We look forward to receiving your charity nominations, and we can't wait to have lots of fun in our jimmy jammies in October whilst raising money for a good cause!