We are thrilled to be introducing our Swim Academy classes at the Aspire Centre, starting in September.
During our Swim Academy classes, we focus on beautiful swimming and the right technique.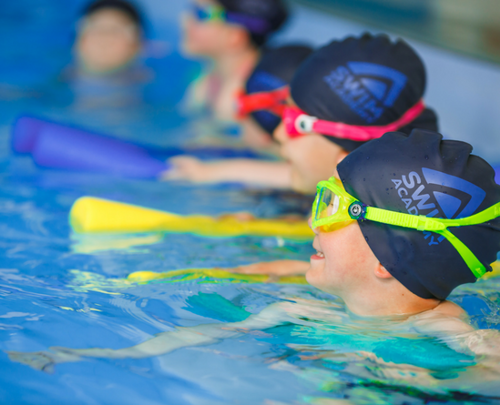 We are continually evolving and improving our programmes in line with new research and guidance on swimming and child development as and when it becomes available but also in line with what we learn internally about our swimmers and the way they progress through our programmes. As experts in teaching babies, toddlers and pre-school children to swim, we have this unique insight into child development and have integrated our findings into Swim Academy, our programme for 4-10 year olds.
The programme has been running and developing for 10 years. Our lesson plans are accredited by the leading international swimming body, STA. We continually listen to our customers and as a result have recently aligned the programme more closely with the ASA Stages (children who are taught in local authority lessons are graded against these stages) – this means you as a parent have a direct comparison as to what stage your child is at compared to their peers. 
Benefits of Swim Academy: 
Our teachers train, teach and continue to learn throughout their career. 
Our small class sizes mean all children get the right level of support to suit their age. Classes are taught with a ratio of 4 children to 1 teacher or 8 children to 2 teachers. 
We set clear targets and meet them. You can track your child's progress through your online account. 
We keep our classes fun, lively, varied and exciting to help your child stay engaged and challenged in the water.
Below is the timetable for our classes which will be starting on the 16th of September. Classes will be held every other Saturday. 
3.30pm - Level 1 
4.00pm - Level 2 
4.30pm - Level 1
5.00pm - Level 2
What is the difference between Level 1 and Level 2?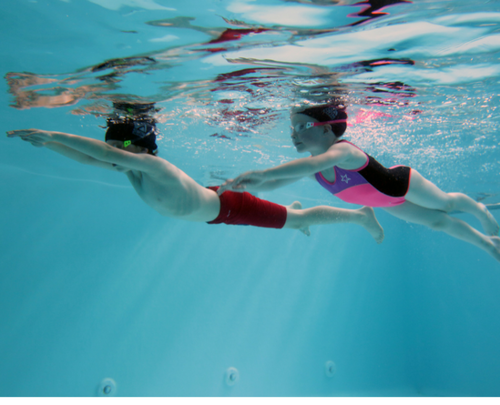 Level 1 is our 'beginners' level. This is often the first time that children enter the pool without their parents and our whole focus is on water confidence, basic water safety and the foundation skills for independent swimming. Children must be at least 4 years old to join this level. 
By Level 2, our children are swimming 5 meters and lifting their head to breathe. We will now work with them to build their confidence further. There is less reliance on buoyancy aids and our teachers become gradually more hands off. We also, where possible, take our swimmers down to the deep end of pools, supporting them at all times and preparing them for the next level. To enter Level 2, children must have: 
Completed Swim Academy Level 1 award 
Achieved 5 meter award or be very close to to achieving. 
More information about Swim Academy Level 1 and Level 2.
Please do not hesitate to contact us if you would like any more information. 
Here at Swim Academy, we learn and have fun all the way!
We teach baby and pre-school swimming lessons in Tooting, Southfields, Balham, Richmond and Heston.

Our Pools and Classes

Start your journey with us as a Swim Academy teacher!

Job Vacancies