We are delighted to have started our weekend Swimming lessons for babies and pre-school children at the Aspire Centre!
To celebrate our NEW classes at the Aspire Centre in Southfields we're offering a course of 8 Baby and Preschool classes for the price of just 6! That's two lessons free and a saving of £34 when you sign up with us for the first time.*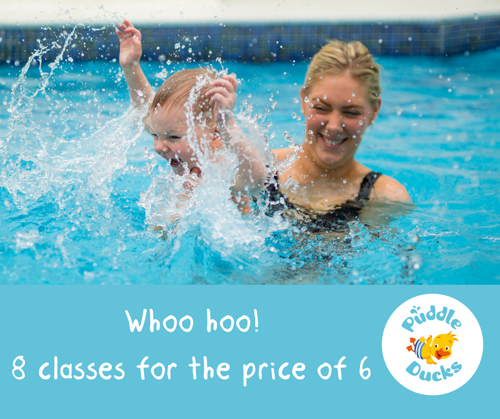 It's a wonderful pool - a toasty warm 33 degrees, lots of space in the pool and fantastic large changing facilities.
We use a roped off section of the pool, so we're always in standing depth for adults, however as it's 1.2 metres deep it's perfect for our older pre-school children - 3 and 4 year olds - as it stops them from walking along the bottom of the pool! Classes are packed full of fun - watch as your little one develops into a confident swimmer without even realising they are learning to swim! We recognise that every child is different; our expert teachers individually tailor activities to suit your child's ability and confidence levels. We often see children achieving their 10m award before they start school.
The lovely warm water means it's a fantastic pool for even our youngest swimmers to swim without a wetsuit. All babies need to wear is the double nappy system, so they can enjoy the feeling of the water against their skin, and the freedom of movement the water provides.
Our teachers are Neen who takes the Saturday classes and Pete who takes Sundays classes, so parents and children are in their safe, capable  and expert hands. Don't worry if your child has never swum before, activities are tailored to their individual level of confidence and ability whilst making sure they are age appropriate. This brings the best out of your child - whatever their experience - so they can develop at their own pace.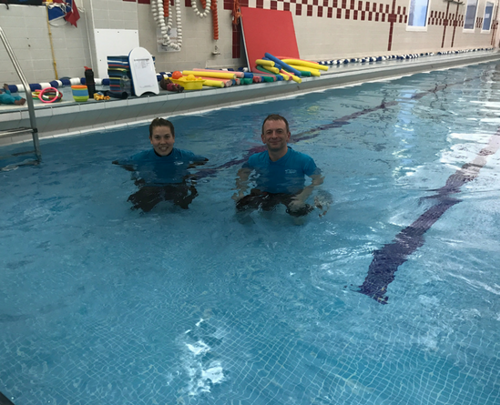 Classes at the Aspire Centre are every other week instead of every week (dates listed below) so we hope this will suit those of you who don't want to be committed to a swimming lesson every single weekend. And don't worry if you ever need to miss a class, you can book a catch up lesson at any of our venues on any day via our website. 
Classes are every other week all year round (not school terms), bookings are taken in manageable 8 week blocks and you can start whenever you're ready, plus you can save a further £10 by signing up to recurring payments.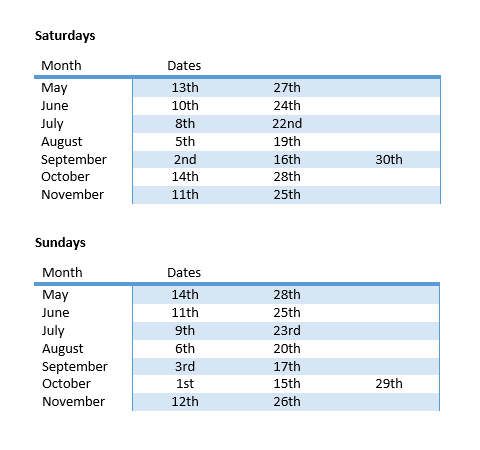 See full details of the Aspire Centre or complete the 8 classes for the price of 6 form here, and we'll get back to you with booking details. 
Spaces are limited and T&Cs apply.
*Offered valid until May 2017
Swimming lessons for school aged children at the Aspire Centre!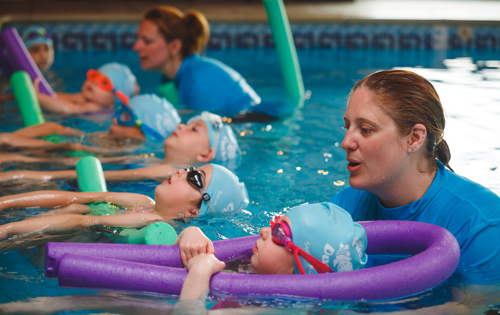 We can't wait to launch our Swim Academy classes for children aged 4 and over in September!
These classes take place without the parent in the water, and are a maximum of 4 children to one teacher, who is also in the water.
Classes are progressive, fun and engaging for the children, to keep children focused throughout their lesson, all while having fun!
There's so much demand in Southfields and the surrounding area for good quality swimming lessons for school aged children, we can't wait to start in September.
See more information on our Swim Academy programme, or to put your name down for more details email us on southwestlondon@puddleducks.com
If you already swim with us, please recommend us to your friends and spread the Puddle Ducks word! You'll receive a £10 thank you from us for every friend that quotes your name when booking. For more information, head to our Special Offers for existing customers.