The one thing all of our swimming teachers at Puddle Ducks South West London have in common is that they love what they do!  Our teachers come from all walks of life, from different work backgrounds and histories, but what connects them together is their complete love of their job and their shared experiences.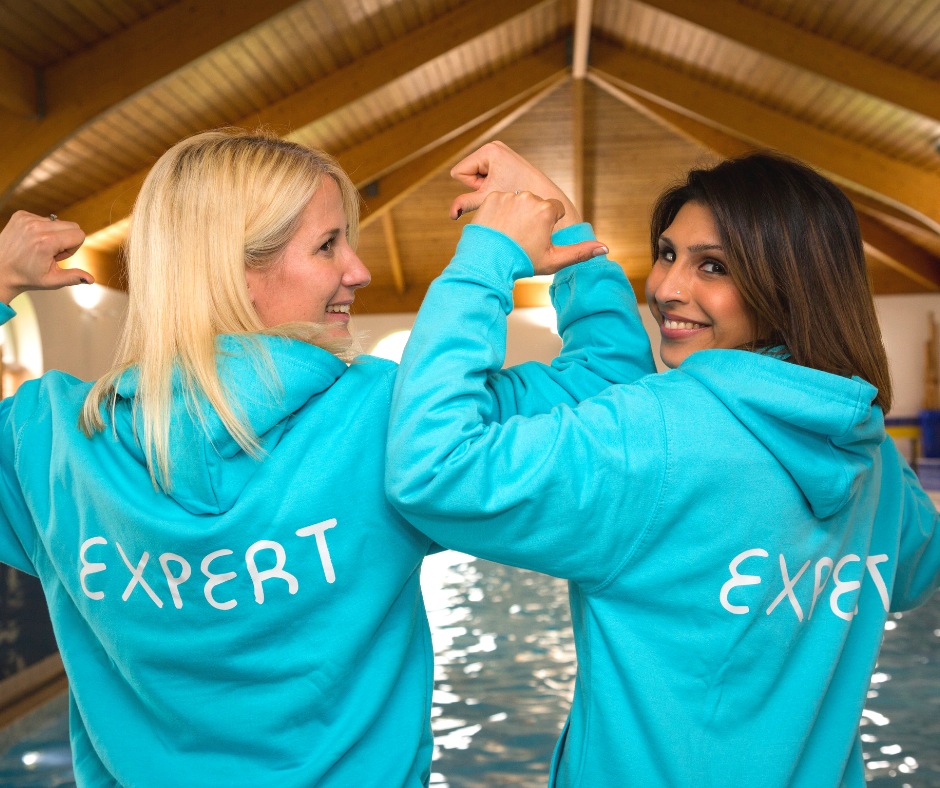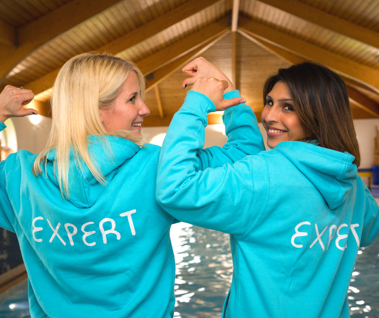 You may be surprised to know that it doesn't take years of swimming training to become a swim teacher and we don't look for candidates with years of childcare experience or training.  
What's more important to us is finding people who have a love of water and a love of children and who want to give babies and children something that is both a skill for life and life-saving skill.  We want people with passion, commitment and a willingness to spend quite a few hours in the pool!!
Puddle Ducks provide all the necessary training, for both Baby and Pre School and Swim Academy swim teachers, whilst local teams support their trainees every step along the way.  
And the rewards are amazing!
For our Baby and Pre-School swim teachers, you join little ones at every splash of their swimming journey.  Imagine watching a tiny baby and their mother blissfully floating around the pool, seeing a one-year-old take her first few strokes on her own to her mother, seeing a two-year-old jump in and swim back to the side unaided or seeing a three year old's huge grin after they have swum their first width.  It's pretty special!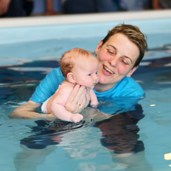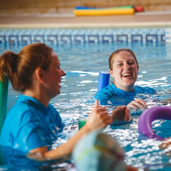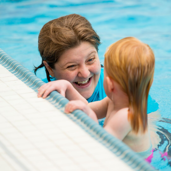 Our Swim Academy teachers teach our primary school-aged children to swim beautifully and love swimming for life. The techniques we use in Swim Academy are filtered down into our Baby & Pre-School activities – it is obvious to our teachers when a child has been on the Puddle Ducks journey from an early age! Our teachers often see children go from splashing about in our baby classes to swimming 200m+ in Elite Swim Academy and even going on to compete at Club level - you never know, you might have a future Olympian on your hands!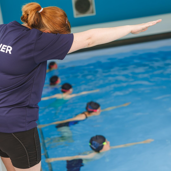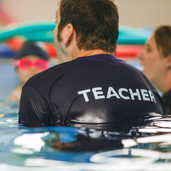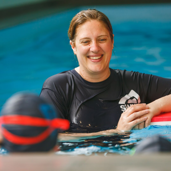 Many of our teachers take on the role to fit around their family lives and this is one of the benefits of teaching baby and child swimming. We also know that some of our teachers become addicted to what is really the best job in the world and for those, the sky is the limit!
Interested? Complete the form below and we'll get back to you with more information:
Our current vacancies

We have a number of vacancies across South West London, Surrey and Middlesex for the below roles:

Baby and pre-school swim teacher 
Swim Academy swim teacher
Poolside assistant

Go to our website for more details!

Learn more