Marian, our newest baby, toddler and pre-school teacher answered a few questions about her journey to becoming a Puddle Ducks Swimming Instructor.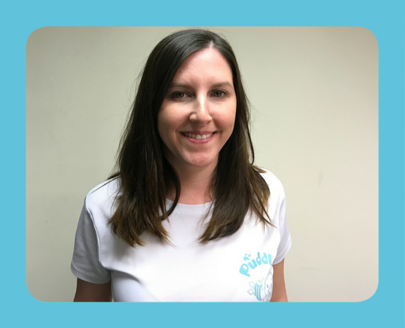 Tell us a little bit about yourself
I've been working with children for the last 9 years in different roles (nursery practitioner, Spanish teacher, babysitter, volunteer in a summer camp) and after nearly 3 years in the same setting I wanted a change, and Puddle Ducks happened to be there for me.
Why did you choose Puddle Ducks to train as a swim instructor?
After been a Poolside Assistant I couldn't think of a different place to do it. I didn't know much about baby swimming previously and after my first day as a Poolside Assistant I was totally interested about it.
What did your teacher training consist of?
First of all, I did the Baby and Pre-school training course with the Swimming Teachers Association. Then the Puddle Ducks course, which teaches all about the 5 programs- Floaties, Splashers, Kickers, Little Dippers and Dippers, also the Safety Award for Teachers and a Safeguarding course. After all this, I was ready to co-teach!

What happens after the course?
After all the courses, you're ready to co-teach with an experience teacher. It's the time for building your confidence up and trying to take in as much as information as you can. I've have the honour to be shadowing Pete and Leonie, without them I couldn't have done it. 
What are you most excited about now you've started teaching with Puddle Ducks?
It's quite an overwhelming experience, but the most important one is thinking I'll be supporting children in their first experience with swimming. I've seen the progress and it's really amazing.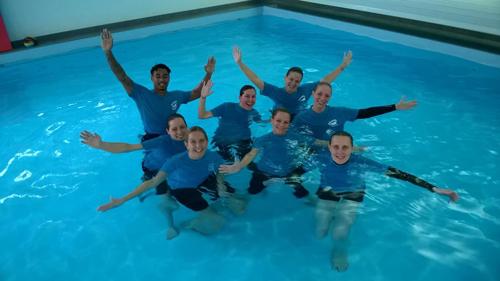 We're thrilled to have Marian on the teaching team here in South West London after making the leap from Poolside Assistant! Marian keeps busy by teaching at Broadwater School in Tooting on Thursday, Saturday and Sunday.