At Puddle Ducks we are completely mad about swimming and to prove it we like to encourage all of our swimmers, from the youngest to the oldest to participate three times a year in our very popular Pyjama Week.
Next week, 14th – 20th October, is our Charity PJ Week so don't forget to bring pyjamas for you and your little one for their class!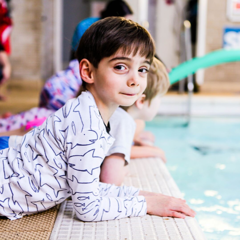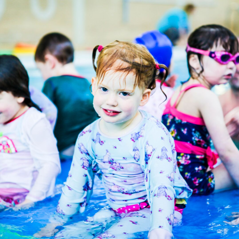 So what does this actually have to do with learning to swim and what benefit do our babies/children get from this somewhat odd activity?!
Any good swimming school will focus on and invest a substantial amount of class time to not just helping you and your child to increase your levels of water confidence and to introduce and develop basic swimming skills in your little one but also to teaching you and your little one great water safety skills, leading to personal survival skills (individuals learning to help themselves in the water) and ultimately life-saving skills (learning how to help others in difficulty in the water).
All of our classes have a water safety element to them every week, however our Pyjama Week gives all our swimmers a regular session where the babies/children are exposed to what it might feel like to be in the water with their clothes on. We do not positively encourage our swimmers to jump into the water whenever they can fully clothed – quite the opposite – but we can provide them with the opportunity to see how it would feel to be in the water, following an accidental submersion/fall into water, showing them that they can still swim.
If accidents do happen, often it's when fully clothed. We strongly believe it's our duty to ensure that our swimmers know what it feels like to be in water while wearing clothes
Even just this short experience will help them to realise that even though they feel heavier, they can still do those all-important reactions of kicking to the surface, turning and reaching for the side
And of course we do all of this while making sure your child has lots of fun!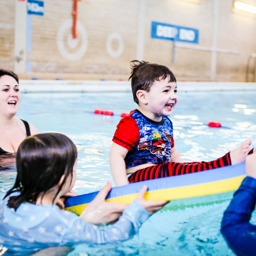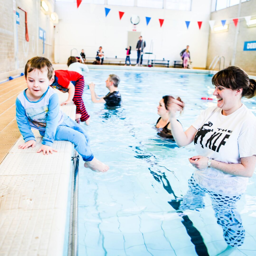 We don't want leave the grown-ups out either! Swim teachers will be in their PJs and we ask that parents/carers should wear theirs too – it might also be the first time you've had to be in the water fully clothed which could turn into a great learning experience for you too!
As you may already know, this year for our Charity PJ Week Puddle Ducks SW London is raising money for two of our swimmers – Jack and Emerson – who are both in wheelchairs.  Jack has cerebral palsy and Emerson has a spinal cord injury caused by an arachnoid cyst - we would love to raise as much money as we can towards the therapy and care that improves the quality of life for these two special, brave and courageous little boys.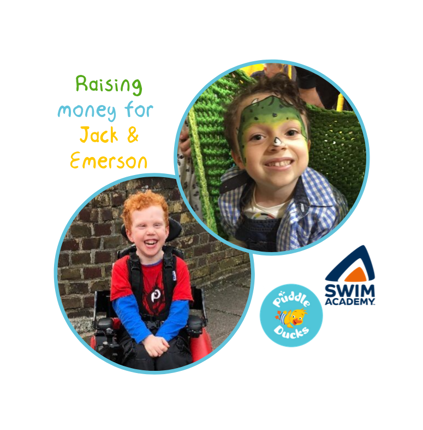 You can make a voluntary donation to our Go Fund Me page or at the pool on the day of your lesson but we'd LOVE our little swimmers to raise sponsorship money for completing their personal survival lesson plan in their pyjamas!  The 3 swimmers with the most sponsorship raised will win 4 FREE LESSONS and a Puddle Ducks Goody Bag so why not give it a go.
We're looking forward to having fun in the water next week with all of our swimmers!!  
Collecting Sponsorship

WIN 4 free lessons and Puddle Ducks Goody Bag

The three swimmers who raise the most sponsorship money will WIN 4 FREE LESSONS and a Puddle Ducks Goody Bag!! Terms and Conditions apply.

Download your sponsorship forms here:

Baby and Pre-School Sponsorship Form

How to Make a Donation

If you would like to make any additional donations for Jack and Emerson, please go to our Go Fund Me page. 

We appreciate your help so much!