Puddle Ducks is one of the UK's leading national swim schools, teaching children how to swim in a fun, engaging and unique way.
Roles Available
Swim Academy Teacher - group classes 4-10 years old 
Our swimming teachers are at the heart of what we do - delivering individually tailored lessons to small groups and able to get the best out of every child.
Puddle Ducks provides excellent training, which consists both external and internal qualifications followed by on-the-job training. Suitable for existing swimming teachers or for someone looking for a complete career change.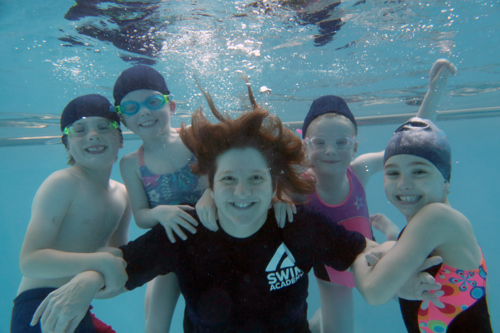 Our Swim Academy programme teaches children to swim with the right technique, in the right environment, with the best people.
Swimming is a journey, not a destination and here at Swim Academy, we learn and have fun all the way! We take little ones from 'happy getting their faces wet' to 'swimming 100m using 3 different strokes'.
Role Benefits
Sharing a love of water and swimming with children, providing a skill for life and a life-saving skill. 
Sharing a passion for baby swimming with new parents. 
The opportunity to learn the skills for a complete career change in a supportive training environment. 
Highly competitive rate of pay and discounted swimming lessons if you have children.
Role Requirements
You will be required to work a weekend and/or after school session per week. 
Complete commitment and willingness to undergo significant training and a flexible approach to working. 
Passion, commitment and a willingness to spend several hours in a swimming pool. 
Friendly, confident with excellent verbal communication skills.
All teaching positions are part time and permanent in and around South West London, Surrey and Middlesex. If you're interested in working with us, or have any questions, please fill in the form below. 
Kirsten

Swim Academy

"I chose to become a Swim Academy teacher because of the great training on offer and the fact you have work straight away. The training is really intense and it leaves you feeling capable and ready to get into the water. Everyone has been incredibly welcoming and supportive, and wants you to be the best teacher that you can."

Sinead

Puddle Ducks

"I absolutely love watching the children bound through the door, excited for their swimming lessons and it is wonderful seeing them become more and more independent in their swimming. I can never hide my smile when they run through the door and say, 'Hello Sinead!'. 😊 One of the many perks of being a Puddle Ducks teacher!"