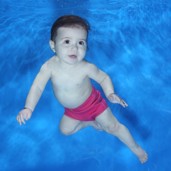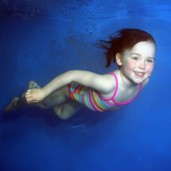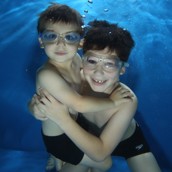 We are delighted to tell you that we will be running an underwater photoshoot on Saturday 29th July 2017.
Join us at our underwater at Queen Mary's Grammar School, Sutton Road, Walsall WS1 2PG and get some amazing images of your child swimming underwater. 
How does it work?
Photo shoots are split into 20 minute slots, each with a maximum of five children
While you wait for your turn with the photographer, a Puddle Ducks teacher will be in the pool and do a mini-lesson so that you and your child feel relaxed and enjoy the day
Each child will have a minimum of three submersions with our specially trained Puddle Ducks submersion teacher and the photographer
You are welcome to have a photo with your child or just have them on their own
There is a minimum requirement of one adult per child, so if you have booked siblings together please bring along another adult
The booking fee covers the cost of the session and does not include any prints
View examples of our fabulous photos via our online gallery at www.puddleducks.com
Suitability
Floaties and Splashers are usually very comfortable during the session. Some Kickers and Little Dippers may not enjoy going underwater in front of a camera with teacher they're not familiar with. 
You'll know if your child will enjoy an underwater photo shoot if you can answer yes to these questions:
Have you been coming to Puddle Ducks for at least six weeks?
Is your child happy being submerged (put underwater)?
Is your child happy to be handled by a teacher they do not recognise? We can't always guarantee your child will have their regular teacher present on a photo shoot.
How to Book
If you would like to book a place, please email us on suttoncoldfield@puddleducks.com or call on 07852985139. There is a booking fee of £30 and your place will only be confirmed once this has been received. (Please not that this only covers the cost of the shoot and does not include the cost of prints).
Spaces are limited and will be booked in on a first come first served basis… so don't miss out!