We hope everyone had fun in last week's PJ week, one of the charities we chose was Leo's, below is Leo's, Oska's and Dax's story. 
"In January 2015, Dax became a big brother to not one, but two little people. Dax's twin brothers, Leo and Oska were born extremely prematurely, both weighing less than a bag of sugar each, and needed urgent intensive care treatment on the neonatal unit at North Tees Hospital. Despite the best efforts of the neonatal team, Leo only managed to fight for four hours before he grew his wings in my arms. Oska, spent a total of 109 days on the neonatal unit where Dax would visit him every day. He would often come dressed as a superhero, or help look after Oska with me. Everytime Dax would hold Oska's hand his oxygen saturations would increase and it was such a special moment to see. 
Oska came home with a diagnosis of Chronic Lung Disease and needed oxygen 24 hours a day to help him breathe. Sadly, despite us being at home and discharged from the neonatal unit, Oska's health took a worse turn when he was 11 months old and needed a life-saving PICU stay where he suffered a cardiac arrest two days before our first Christmas as a bigger family. Since then, Oska has spent the majority of the first 3 and a half years of his life in hospital needing breathing support or life-saving care. 
Dax has been there through all of this, he has sacrificed most of his childhood to help with Oska's needs, ride in ambulances, come to appointments or stay in hospital with Oska, on top of losing his baby brother. He has been nothing short of amazing, and my rock. No matter what life threw at our little family, he would always be there holding my hand, giving me a cuddle or helping where he could. 
Despite all of this, he will tell anyone who will listen about Leo, about the work we do, and that he has a very special brother who shines extra bright in the sky.
We started swimming with Puddle Ducks earlier this year as Dax was due to start swimming with school and as I had been so busy with Oska and caring for him, things like swimming went out the window. Mel has been nothing short of amazing with him, he suffers a lot with anxiety as a result of all of the things we have gone through in the last four years, but Mel has worked with him to build his confidence. He asks me all the time if he can swim every day with Puddle Ducks as he loves it so much! We are so grateful for the support of the Puddle Ducks team in the work we do at Leo's."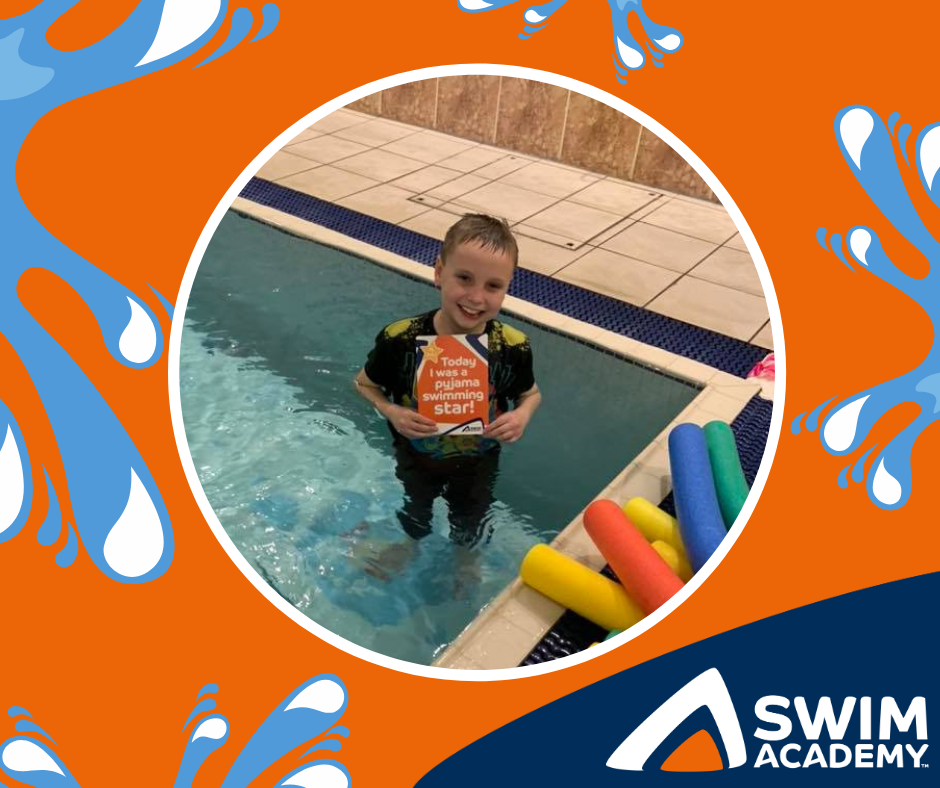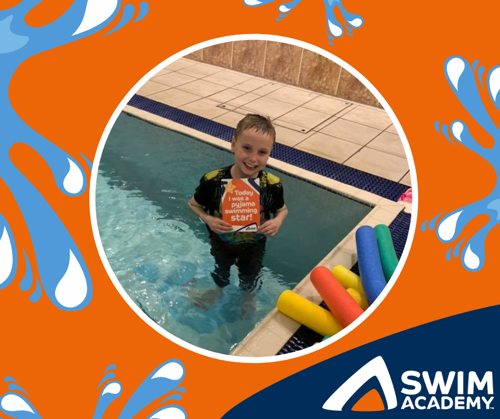 Dax taking part in our Pyjama Week last week with Melissa at Jury's Inn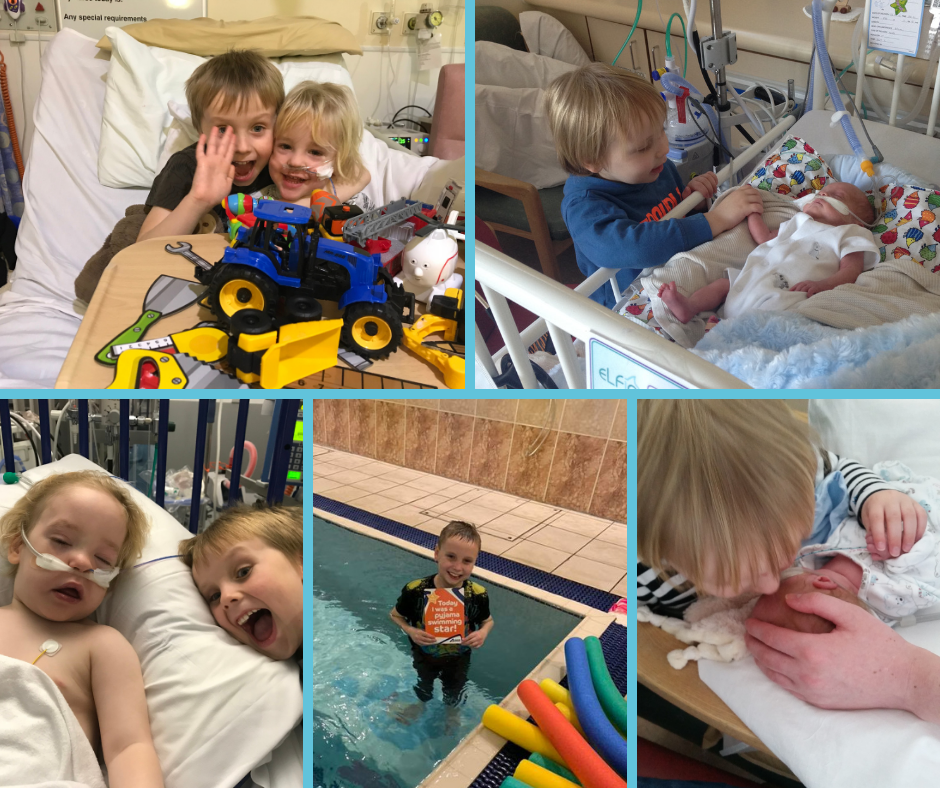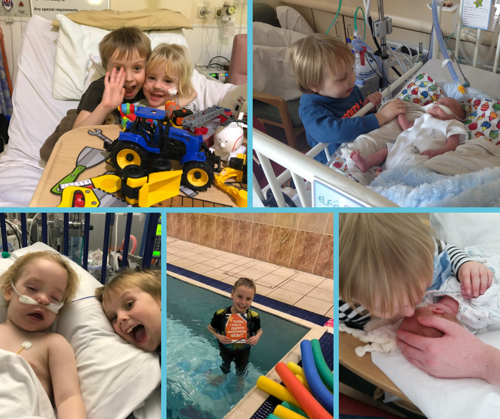 Dax visiting his little brother Oska over the years while he was in hospital
Thank you so much to Leo, Oska and Dax's mum for letting us raise money for Leo's Charity and share their story. You can find out for info about Leo's on their website.
There is still time to donate to our PJ week too visit our Just Giving page.