Your online 'My Puddle Ducks' account is great, you can book in a holiday if you know you can't make a class and this will issue you with a courtesy class voucher to use at an alternative lesson: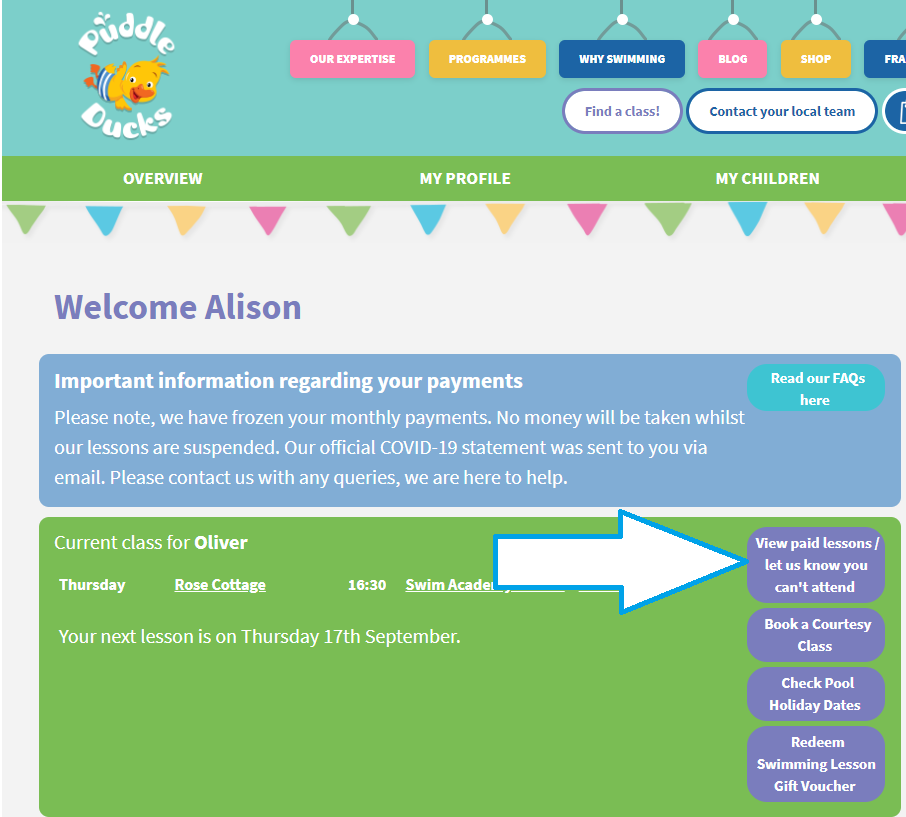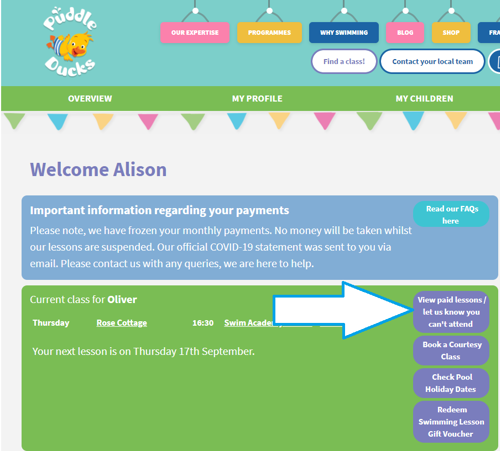 You can check your pool holidays via your online 'My Puddle Ducks' account: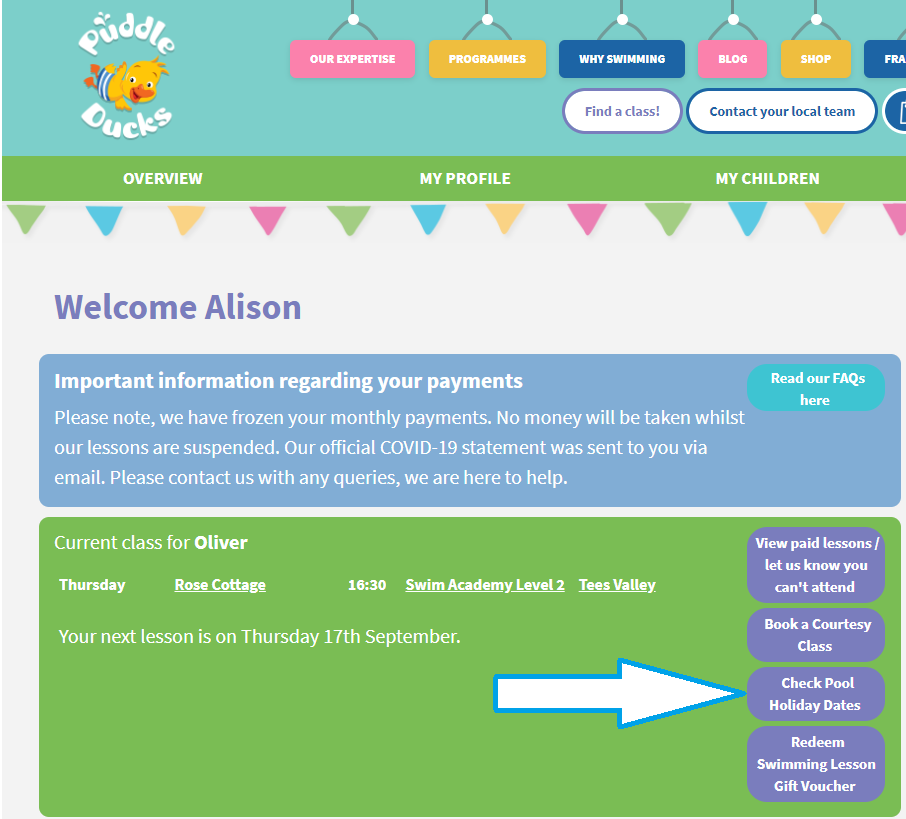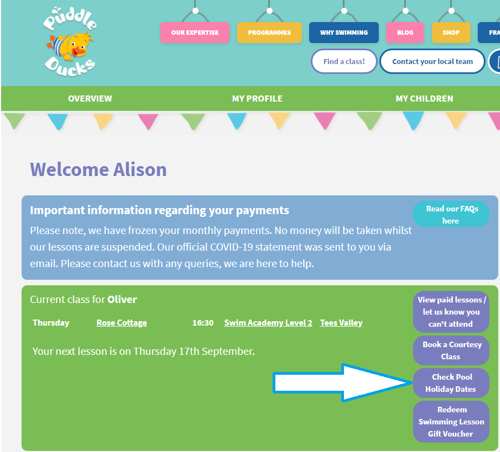 You can change your personal profile details under the 'My Profile' section. Please keep your account up to date with your mobile number, email address and emergency contact details; you will also need to let the office know if there are any health conditions we need to know about.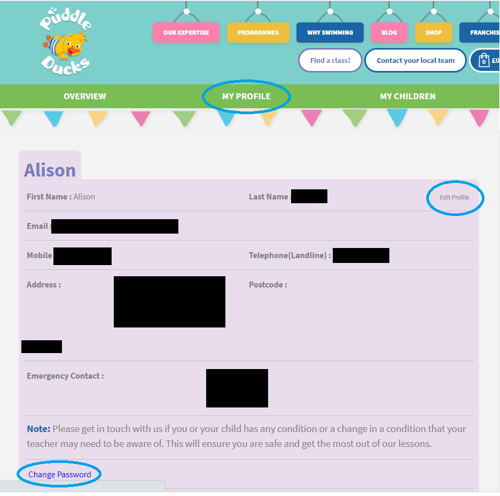 Under the 'My Children' section, you can view your child's progress throughout the programmes at Puddle Ducks.
You can use the 'Payment' section to update your bank details so that you never miss your monthly payment and lose your space in your class. 
Please contact the office on 07710970733 or teesvalley@puddleducks.com if you have any problems logging in or if you have any questions.