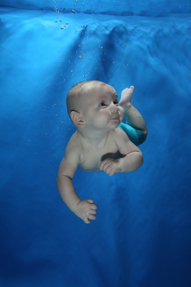 Capture amazing images of your child underwater in our Summer Term Underwater Photoshoot.
Join us at our underwater photoshoot on Sunday 24th July 2016 at Greenacre School Hydrotherapy Pool and get some amazing images of your child swimming underwater.   Children need to have been swimming with us for six weeks before the shoot, however your teacher will be able to advise you whether you should book your child in.
Photoshoots are not just for babies - older children look beautiful underwater too!
Call 01924 826238 to find out more or have a chat with your teacher.