Here at Puddle Ducks West Berkshire we know how hard all of our little swimmer work every week in their lessons! So we have teamed up with 360 Play in Farnborough to give a our swimmers a very special treat for working so hard! 
360 Play isn't just a place where kids can have fun, it's also designed for them to be able to learn through play in a safe and secure environment, whatever the weather, and the perfect place to wear them out. It's somewhere they can be active, creative and unleash their imagination. The range of facilities on offer means there's something that everyone will enjoy and our play structures are large enough to fit grownups too so even the biggest kids can get involved!
For our younger guests there's a separate toddler area away from the main play frame with scaled down versions of their soft play favourites and on 360 Street children of all abilities can play together in a fantastic imaginary world of role play.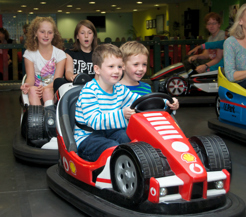 The messy play area is the place to head to for a whole host of creative activities, with sessions running throughout the week for pre-schoolers and during school holidays. Children can enjoy a wide variety of sensory activities and arts and crafts, all designed to promote learning and help build their skills.
When you're ready to take a break from soft play you can enjoy a race around the dodgem track or take a ride on the 360 musical carousel. With trains, fire engines, planes, horses and many more characters there is something everyone will enjoy and every go is free so you can enjoy as many rides as you like.
Best of all there are no time limits on your visit so you can stay and play as long as you like! 
To find out more or to book to play visit their website: www.360play.co.uk
When you complete your current class, you can get a certificate & badge to celebrate your achievement (You can find them on you 'My Puddle Ducks Account').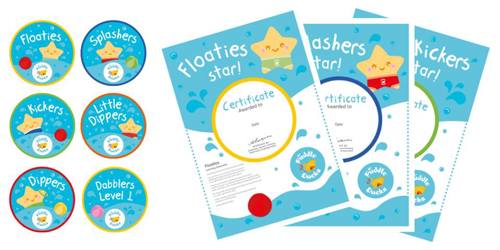 If you show us your badge or certificate, you can receive a FREE pass to 360 Play in Farnborough!