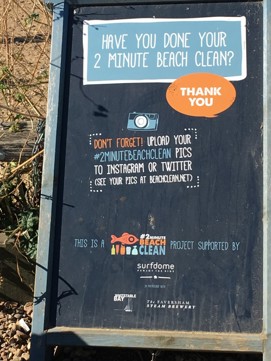 Janina and Sam can usually be found teaching Puddle Ducks swimming classes around West Kent and East Sussex but today they decided to join in with International Coastal Cleanup day by going to three of their closest beaches – Herne Bay, Whitstable and Tankerton, armed with our grabbers, bin bags and rubber gloves!
At first glance, all three beaches seemed pristine, but once Janina and Sam looked closer they were quite shocked with what they found. There were larger pieces of waste, which had clearly been left by beachgoers – straws, plastic containers, nappy bags and random pieces of clothing. But what was more interesting (and shocking) was the number of tiny pieces of plastic that were amongst the pebbles on the beach. These bits of plastic had clearly already been through the ocean and washed up on the beach, and without being picked up, will undoubtedly end up in the ocean again.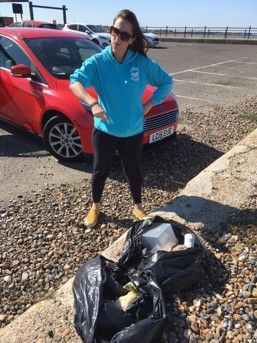 All in all, Janina and Sam spent three hours at the beaches picking up what they could see, between them they filled a bin bag, which doesn't sound a lot. But, when you think that International Coastal Cleanup takes place in over 100 countries with 800,000 volunteers, you can see why that bag is so important.