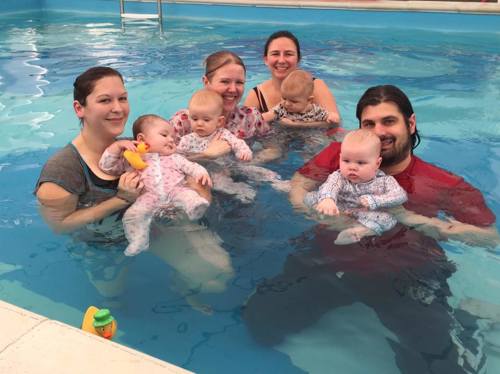 Every autumn swim school Puddle Ducks holds a week-long event where children raise money for charity by attending lessons dressed in their pyjamas, teaching them valuable water safety and survival skills. This year Puddle Ducks West Kent and East Sussex's chosen charity was Bowles Rocks Trust, a charity close to their hearts.
Bowles Rocks Trust has been supporting children and young people through outdoor activities for over 50 years. The charity helps young people to build their confidence and gain new skills in stimulating environments, something which Puddle Ducks fully supports.
We were delighted to fundraise for Bowles Rocks Trust; we have a close link with them and provide swimming lessons at their outdoor activity centre. They do fantastic work and we fully appreciate the importance of helping children and young people to grow and develop. Our little swimmers thought it was wonderful to help other children.
Our Charity Pyjama Week is a great way of teaching children important lifesaving skills in a fun and relaxed environment, whilst raising money for such a great cause. We had a tremendous time and we would like to give a big thank you to all our customers and our little Puddle Ducks helping us to raise over £1,000 for the Bowles Rocks Trust.