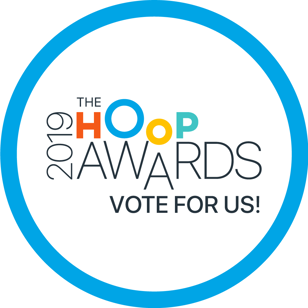 It would be great if you would give us your vote in the Hoop Awards 2019: https://hoop.co.uk/2019-hoop-awards/kent/
EXCITING NEWS - Puddle Ducks West Kent and East Sussex has been shortlisted in the "Best for Getting Active" category in the Hoop Awards 2019!
You'll find us listed under the Kent finalists but you can vote even if you swim with us in a different county. Voting closes Wednesday 27th March 2019.
Anyone voting will be eligible to win £500 to spend on family classes and activities in 2019! (Winners will be contacted by Hoop by Wednesday 10th April, 2019. Full terms and conditions can be found on their website.)
Thanks in advance for your vote!!!