We would love for you to join one of our Splashers classes (for children 6-15 months old) - just complete the enquiry form towards the bottom of this page and we'll send you an email with details of spaces in your local area.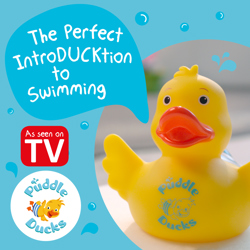 Swimming with your baby is one of the most wonderful experiences you can share together - it offers your little one a unique sensory experience and helps them develop confidence in water that will last them a lifetime.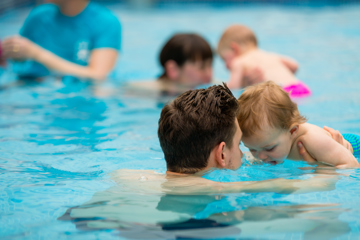 Our 30-minute Splashers lessons are full of action, toys and songs – and of course lots of ducks! The progression in Splashers classes is visible for all to see, with the littlest ones learning from their peers as well as their parents and our clever teachers. (Watching a baby that can't yet walk, initiate their own head down swim is a special thing!)
Want to book a place in one of our Splashers classes?
Click the "Find a Class!" button at the top of this page OR complete the form below and we'll let you know where we have Splashers spaces near to where you live.