So, you want your child to learn to swim.
Let's help them learn the right technique, in the right environment, with the best people.
Let's give them the courage to be fearless, make friends, swim strongly and have fun.
Then let's see where those skills might take them.  
SWIM ACADEMY. LET'S DO THIS.
Brought to you by the experts at Puddle Ducks West Kent & East Sussex.
Taught by Senior Teachers Laura and Rebecca, our four Swim Academy levels extend our Baby & Pre-school expertise into Primary school aged classes.
Swimming is a journey, not a destination and here at Swim Academy, we learn and have fun all the way! Download the image below and find out how we'll take your little one from 'happy getting their faces wet' to 'swimming up to 100m using 3 different strokes'!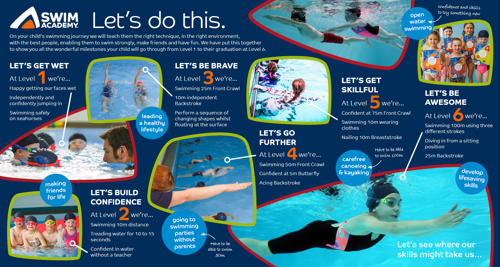 We are continually evolving and improving our programmes in line with new research and guidance on swimming and child development as and when it becomes available but also in line with what we learn internally about our swimmers and the way they progress through our programmes. As experts in teaching babies, toddlers and pre-school children to swim, we have this unique insight into child development and have integrated our findings into Swim Academy, our programme for 4-10 year olds.
The programme has been running and developing for 10 years. Our lesson plans are accredited by the leading international swimming body, STA. We continually listen to our customers and as a result have recently aligned the programme more closely with the ASA Stages (children who are taught in local authority lessons are graded against these stages) – this means you as a parent have a direct comparison as to what stage your child is at compared to their peers. 
Technically, we focus on beautiful swimming and the right technique. Our programme deconstructs each stroke in a unique way.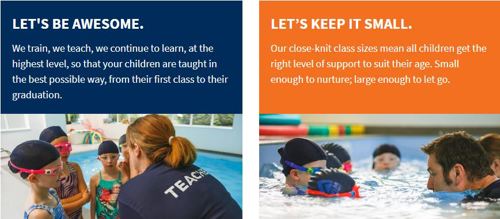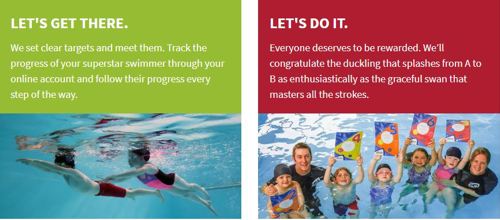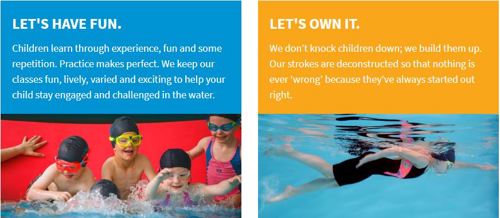 Numbers are strictly limited - but if you have a child who has attended, or currently attends at least an ASA Level 2 class and already has at least a 10m distance award and will be happy to be in the water without you or a teacher, then we may have a space in one of our Swim Academy Level 3 or Level 4 classes.
(Our beginners classes are fully booked with waiting lists; we are unfortunately not adding anyone else to the waiting list for the Level 1 class at the moment due to the number of families already waiting for a place.)
Please complete your details below to register your interest.