Hello and a very warm welcome to Puddle Ducks West Lancs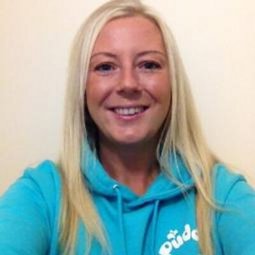 We provide Baby & Pre-school swimming classes (from birth, through to toddlers and pre-schoolers). Find out about classes in and around, The Fylde Coast, Preston, Southport, Hesketh Bank, Formby & Ormskirk. If you are looking to find a class near you, simply click 'Find a class' at the top of this page, or click on 'Our Pools' in the green box to the right.
Whether you've never tried swimming with your baby or if you're a dab hand in the pool, please get in touch. We're sure you'll love our gentle, fun and nurturing classes, all designed to maximise your bonding experience.
Our office opening hours are Monday to Friday, 9.30 am to 3.30 pm so please give our team a call if you need any help.
At Puddle Ducks we want every child to love swimming, respect the water and swim beautifully.  We know that every child is different and that is why we adapt activities to suit each and every child that comes to our lessons.  Our teachers are simply wonderful and learn from the best - our technical team who are industry experts.  That's the Puddle Ducks' difference.
We hope that your experiences with Puddle Ducks West Lancs are wonderful and that you enjoy every minute of lessons.
Swim with you soon!
Puddle Ducks West Lancs
Local News