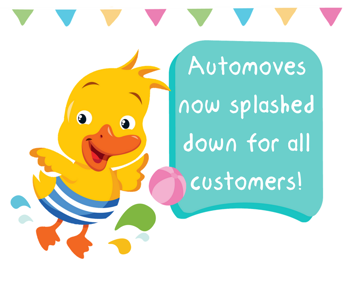 We are delighted to have launched Automoves for all our customers. This makes the Puddle Ducks journey even smoother as your child automatically moves up class according to age, ability, and availability. We have emailed customers with further details but please feel free to give us a call on 01905 888346 if you would like to talk about how this will affect you.
What if your child is on a waiting list?
If you currently swim with us and are on a waiting list for an alternative class, when a space becomes available you will be Automoved into the class and will receive a text and email to advise you. You will be given at least 24 hours notice. If you no longer want to be moved into a requested class, please let us know.
FAQs
1. How do I find out which class my child is due to be moved into next?
When you login to your My Puddle Ducks account you need to click on 'My Children'. Your child's next class is detailed after their 'current class' details, they will always have their next class already assigned.
2. What if I want a different class to the one the system has chosen?
Please send us a message or contact the office and we can discuss your options.
3. How will I know when my child is going to move?
By logging in to your My Puddle Ducks account you can view your child's progress in their current class. Once all the criteria have been achieved the Automove will happen. Of course, your teacher is still around every week to discuss your child's progress face-to-face.
4. What if my child is ready to move to the next level and there isn't space for them in the new class?
They will be put on the waiting list for the class and will be moved as soon as a space becomes available. You will take priority over new customers waiting for a class. Alternatively, speak to the office to find out if there is another class that would be suitable.
5. How will I be told about my child's move?
You will be sent a text and an email to confirm your move, you will be given at least 24 hours notice.
This process takes place automatically. It is therefore essential that you pay by your due date to secure your space in your class. If you do not pay in time and there is someone on the waiting list they will automatically be put into the space that was yours.