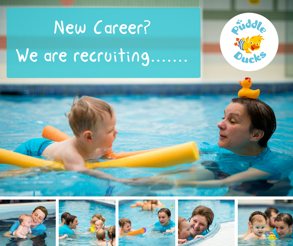 Technical Administrator / Teacher    
    Fun, dynamic team
    Competitive hourly rate of pay and 20% staff discount
    Varied and stimulating role  
    20 hours per week including some weekend hours
Key Skills Required:
    Good computer and database skills.
    Polite and friendly with a strong customer focus.
    Flexible team worker.
    'Can do' attitude with problem solving aptitude.
    Energetic and enthusiastic personality.
    Must be available to train during October 2017 (see below for dates).
 Main Responsibilities:
   Ensuring the teaching team are compliant with STA regulations and internal technical requirements including maintenance of the Teachers' Database.  
    Management of new teacher training process including booking training courses.
    Ensuring the teaching team's (non technical) day to day requirements are met, including equipment, health and safety provisions and welfare.
    Responsibility for the documentation of the business' health and safety responsibilities.
    Administering teachers' cover requests and unexpected teaching disruption.
    Forming part of the 'on call' rota.
    Poolside and teaching hours**
    Attend Head of Department meetings.
    Based in Worcester, this role works in conjunction with the Senior Teachers and reports to the business owner. Travel around the franchise area is required and a pool car may be available.
  Further Information:
Applications close Sunday 24th September. To apply now please email your CV and covering letter to the address below. If you would like to find out more about this opportunity then please contact Katherine Sloggett or Kate Attwood on:
01905 888346 or email worcestershire@puddleducks.com.
**Teaching hours will apply once the successful applicant has been trained.
Training dates:
Life Saving Courses either:
        o   5th-6th October or
o   12-13th October or
o   September 29th and October 6th 
  STA BPS 7-8th and 15-16th October
  Puddle Ducks Baby and Preschool 23 - 26th October