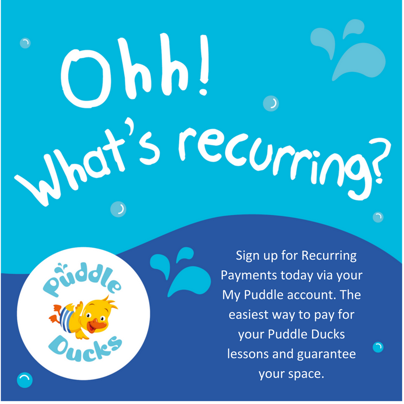 It is easy to set up recurring payments on your 'My Puddle' account. By setting this up you guarantee your child's space in their class and don't have to worry about missing a payment. This can be done at any time and we'll do the rest.
Simply log into your My Puddle Ducks account and click on the 'Sign up for recurring payments' button. You need never to worry about being late with your payments or your child losing their class. Our clever system will know when a payment is due, and will automatically process that payment for you.
If you have any queries about about your 'My Puddle' account please give the office a call on 01905 888346 or email worcestershire@puddleducks.com.