We are super excited to let you know that Puddle Ducks Worcestershire will be taking part in the Worcester Cathedral Christmas Tree Festival this December. We would love our little swimmers to get involved and design their own Christmas baubles to go on to our sparkling Puddle Ducks Christmas tree.
To join in the fun, all you have to do is draw your design within the circle on the template provided and send it back to us with your little one's name. Our wonderful Puddle Ducks elves will then transform your designs into beautiful baubles to decorate our tree and for all to see.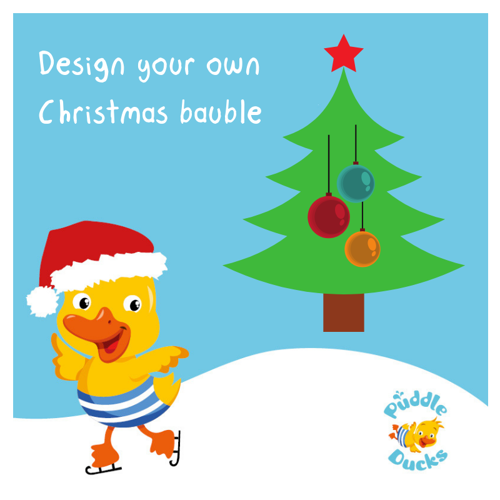 You can download the printable template by clicking here or ask your teacher for a copy. Then just give your designs to your teachers, send them into the office or email them to us at worcester@puddleducks.com
Please make sure we have them all before Sunday 25th November to give our elves plenty of time to work their magic!
We can't wait to see your lovely drawings and to decorate our tree,
All the team here at Puddle Ducks Worcestershire xx