All you need to know - The Croft House Pool
The Croft House and Pool, Banbury Road, Stratford-on-Avon, CV37 7NF
We can't wait to welcome you to Puddle Ducks at Croft House - in the meantime, here's some information that we hope you find useful. Have a splashtastic time!
Covid-19 Guidance & Pool Information
Please continue to wash your hands before entering the pool area. Hand Sanitizer is available at this venue.
Face Coverings: We ask that you continue the use of Face Coverings for adults at the pools, for everyone's safety. The government in England produced guidance from 10th December 2021 stating: 'In indoor settings where a face covering is not legally required, you should still continue to wear a face covering (unless you are exempt) in crowded and enclosed spaces where you may come into contact with other people you do not normally meet.' Face coverings should not be worn in the pool itself.
Thank you for your co-operation.
Access: If you require assistance due to a disability (either your own disability or your child's), then you are able to bring a spectator to help as necessary.
Arriving swim-ready – what does that mean?
You and your child should arrive swim-ready at the venue i.e. with your swimming costume/trunks/swim nappy on underneath your clothes.
We appreciate that those children still in nappies might need a nappy change just before their lessons. Ideally this can be done in the car before entering the building but if not, please take a change mat to the poolside with you and make sure you have nappy bags and another bag in which to put the nappy bag to ensure there is no waste left visible at poolside.
Please bring only the essentials (keeping valuables to a minimum) and one bag to put everything in  and we ask this is hung up and pushed under the benches not left on the bench.
We advise that you all bring a change mat that can be rolled up and placed in your bag, especially those of you who have little ones who would normally use a change table or a bench.
Arrival Time: Please arrive no more then 10 minutes before the start of your lesson and leave the changing rooms within 15 minutes of your lessons finishing, this will enable our staff time to clean the changing rooms in between our lessons.
Changing rooms: There is a changing area with wooden benches and 2 individual cubicles. Please leave your belongings in one bag stored on a peg or under the bench to allow space for the next class.
(Please note the showers are currently not being used)
PLEASE BE AWARE THAT CHANGING WILL BE COMMUNAL, THERE ARE TWO CLOSED CUBICLES. WE THEREFORE ADVISE THAT YOU COME AND LEAVE BEACH READY AND CLOTHES EASY TO GET ON AND OFF.
Exclusivity: Puddle Ducks have exclusive use during hire times.
Spectators: Spectators are allowed to watch the lessons but they are not allowed in the changing rooms, we ask any spectators proceed straight to wait poolside and must remove shoes upon entry of the pool hall. Spectators may be asked to wait outside until the class is in the water before being allowed into the pool hall and asked to leave once the class has finished, this is due to the small changing space and some customers wishing to change poolside.
Parking: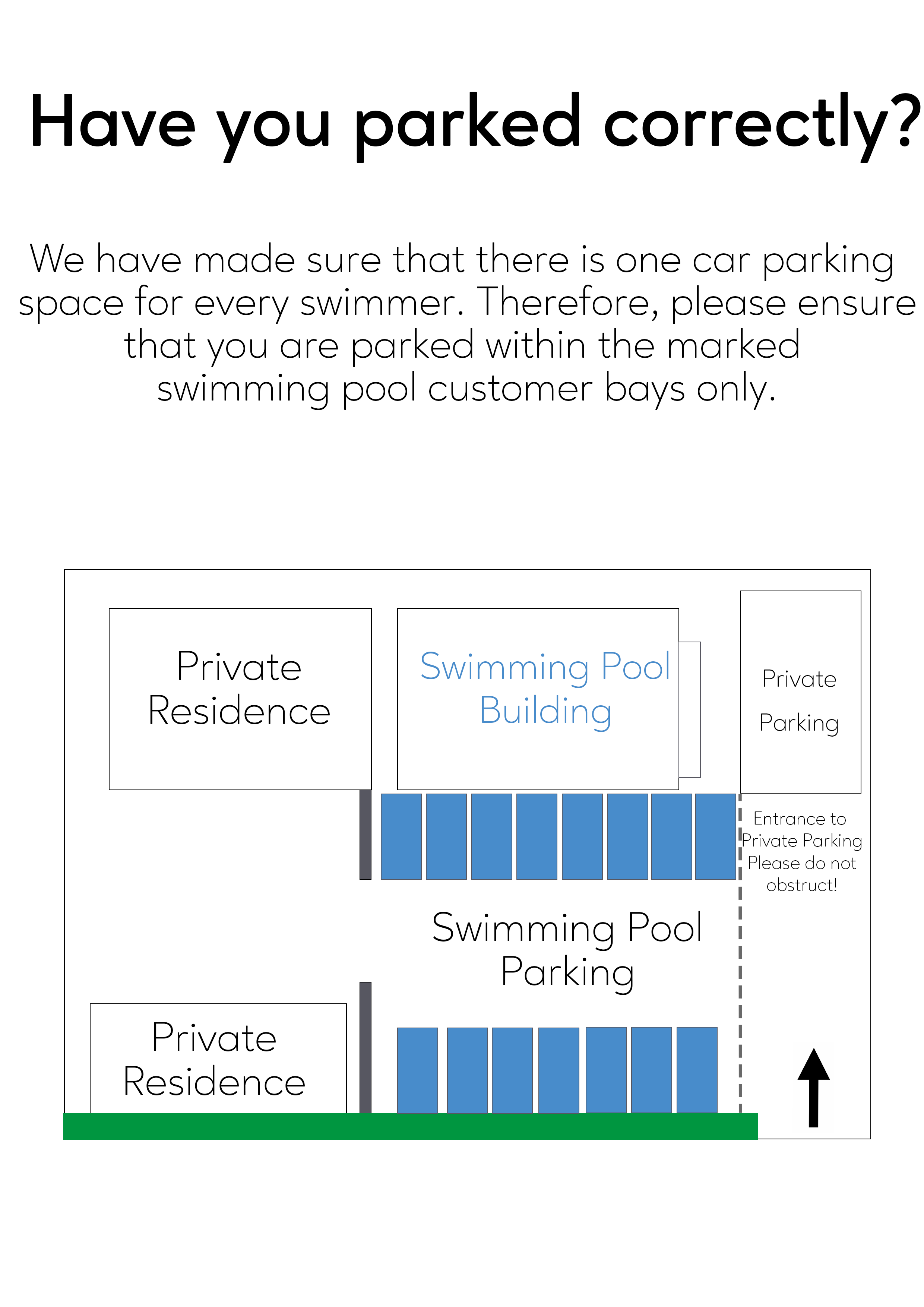 Please can you make sure that you adhere to the parking bays and that you are courteous as to not block other customers in.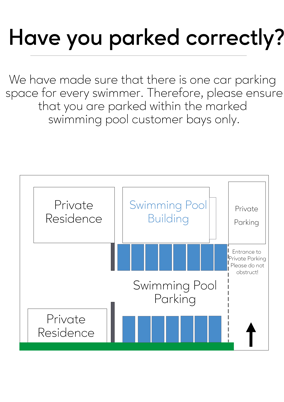 Poolside Assistant: There is a Puddle Ducks poolside assistant present.
Technical information:
Pool Temp: 32-32.5oC
Pool Dimensions: 10m x 5m
Depth: 1m graduating to 2m
Max Preschool Class Ratios: 7 children/adult pairs:1 teacher
Parking: There is ample parking in the grounds.
Other: Please note that the postcode, if used in a sat nav system, may try and take you to the farm next door. The driveway to the pool is directly off the main road.