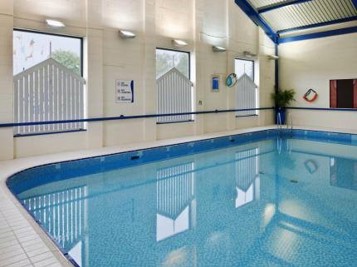 We are very excited to be launching new Baby & Pre-school swimming classes (6 months up to 5 years) at the Holiday Inn Marina, Hull.
Classes will be starting on Thursdays. This is a fantastic pool with great facilities including a lovely bar cafe for mummy/daddy meet ups after classes!
Classes are running at the following times:

Thursdays
1:00pm - Splashers (6 months - 15 months)
1:30pm - Kickers (15 months - 2.5 years)
2:00pm - Little Dippers (2.5 years +)
Join us on a swimming journey that's as unique as your child!

- Relaxed & fun filled classes
- Activities individually tailored to your child
- Develop water confidence & vital life saving skills
- Caring, dedicated & fully qualified teachers

Follow this link to see our wonderful classes in action:

If you would like to book or would like more information, please email hull@puddleducks.com or you can contact the office on 07825 269146 (Monday to Friday 9am – 12pm).